#169: Green Mortgage Grows In New Orleans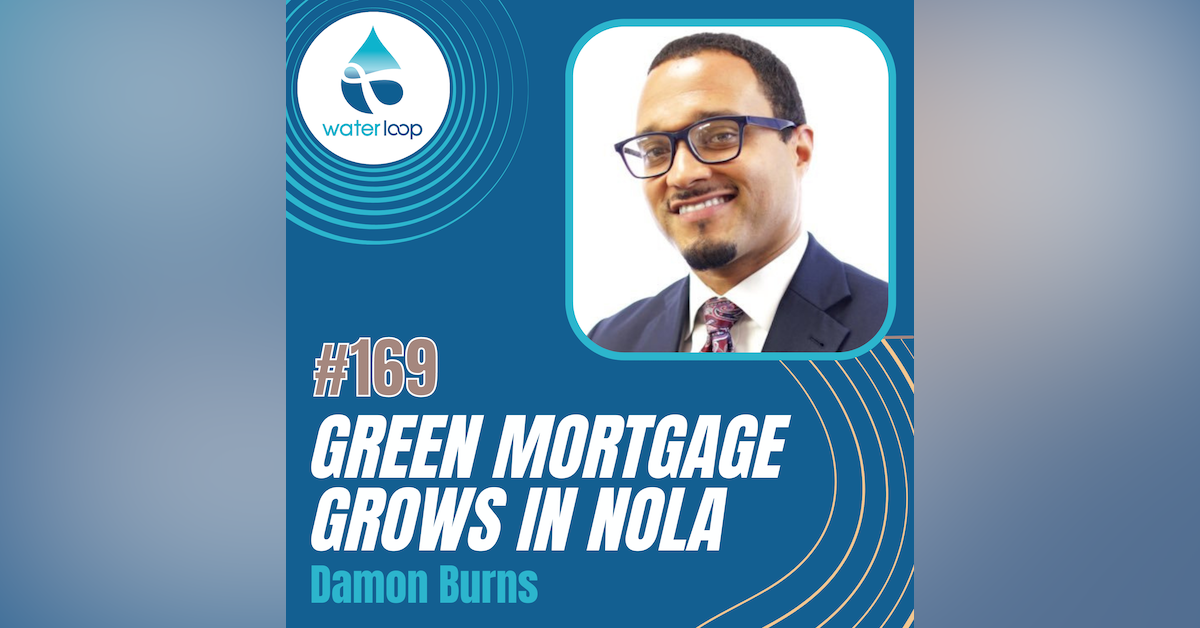 Nearly two decades after Hurricane Katrina, there are continued efforts to make New Orleans more resilient to storms and climate change.
A recent innovation is the green mortgage, a program that helps lower-income people buy a home and provides a budget for retrofits for water, wind, and energy projects. The green mortgage concept is discussed in this episode with Damon Burns, President and CEO of Finance New Orleans.
He explains how green mortgages can also be used to bolster resilience of multi-family affordable housing developments and surrounding water infrastructure. Damon talks about creating an environmental impact bond to finance the program.