A Swiss Drought? How Water Scarcity is Closer Than You Think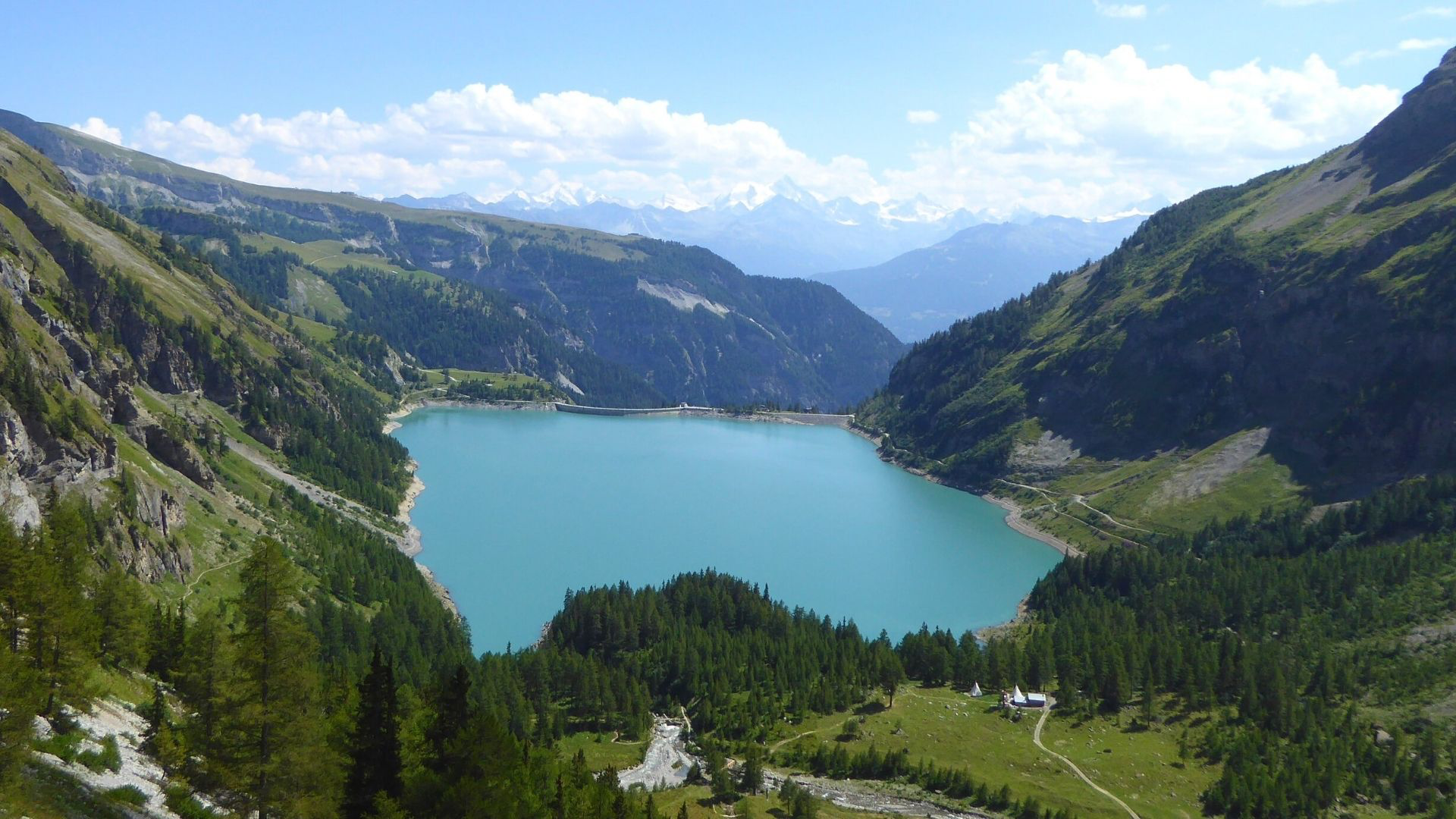 The region of Valais is quintessential Switzerland: snow-capped peaks, rolling vineyards, linguistic diversity. It seems as far away from water stress as could be imagined. But recent years are showing that even this "Chateau d'Eau" is not immune to the stresses of a changing climate as temperatures and glacial melt become more unpredictable.
There's a long proud tradition of irrigation innovation in Switzerland – fitting for a country voted the world's top innovative country for the eleventh consecutive year. In Valais in particular, this innovation goes way back and is typified by the invention of bisses in the 15th century – gravity-defying irrigation channels to irrigate the mountainous region. "It was a question of survival for Valais agriculture," local farmer Lydwine Bruchez told a recent BBC article. "Water is life, quite simply."
Now, with climate change gathering pace and having impacts even here, Swiss ingenuity is called for once again to combat dwindling water supplies.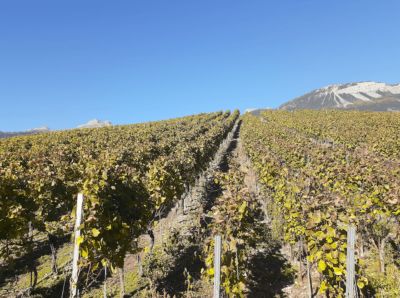 A vineyard in Valais, struggling for water in summer.
A good example for this is the area around the commune of Salgesch, where there is already an acute shortage of water from July to September – precisely when it is most urgently required for irrigation. This poses a significant economic threat in a region reliant on agriculture, viticulture and the associated tourism.
This worsening issue has led to action taking place at various levels, from local to communal, from public to private. "It's weird to hear it, as we're in the middle of the alps," stated Stephane Revey, Vice-Mayor of Salgesch. "But there is a lack of water supply, especially for irrigation, so we are looking at innovative technologies."