accelerating change • Water News Europe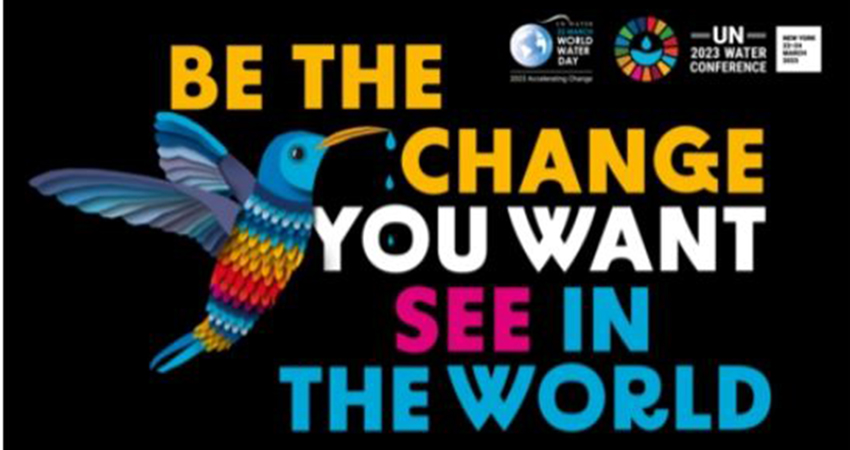 Solving the water and sanitation crisis through accelerating change is the urgent message for this year's World Water Day. There are less than seven years to achieve the ambitious aim of the United Nations' Sustainable Development Goal (SDG) 6 of safe water and sanitation for all by 2030.
In a tweet UN secretary-general António Guterres wrote: "The world is woefully off-course to achieve our goal of water and sanitation for all by 2030. Billions of people still don't have safe water and toilets. We can all do something to accelerate change."
Challenge for Europe
A quarter of the world's population, including almost 30 million Europeans, do not have safely managed drinking water services according to the State of the World's Drinking Water report by the World Health Organisation (WHO), UNICEF and the World Bank.
Creating awareness
World Water Day is organised every year on 22 March by UN Water. On that day many events take place on a global scale to create awareness of the theme that is always related to water. This year the theme is also related to World Toilet Day which is held annually on 19 November.
Accelerate change now
In common with last year's World Water Day – raising the profile of hidden groundwater – the 2023 theme is of critical importance. In order to meet SDG 6, which the world committed to in 2015 as part of the 2030 Agenda, UN-Water said that change must be accelerated as 'right now, we are seriously off-track'. "Governments have to work on average four times faster to meet SDG 6 on time, but this is not a situation that governments can solve on their own," UN-Water said. The global agency insists that as 'water affects everyone, so we need everyone to take action'.
Launch of Water Action Agenda
UN Water urges individuals, families, schools and communities to make a commitment to change the way water is used, consumed and managed in day to day life. These commitments will be added to the larger-scale commitments from governments, companies, organisations, institutions and coalitions. Together, these promises will form the Water Action Agenda, to be launched at the UN 2023 Water Conference to be held on World Water Day in New York. This will be the first UN Water Conference held since that of 1977 in Mar del Plata, Argentina.