Advancing sustainable dyeing processes in the denim supply chain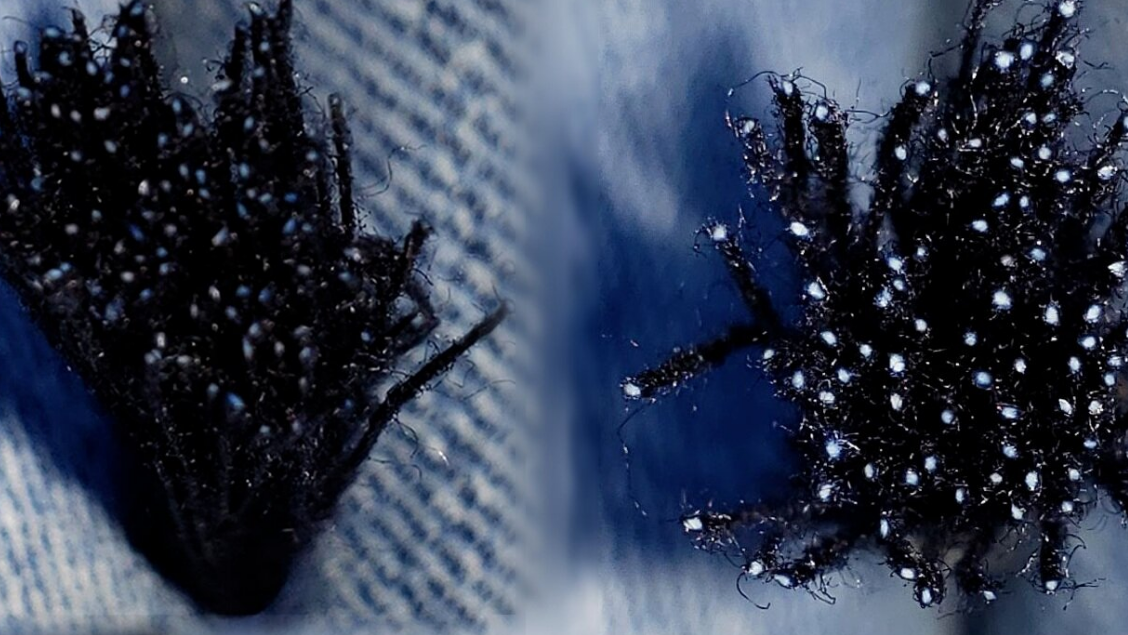 Archroma and CleanKore join forces to promote sustainable, cost-effective indigo dyeing process.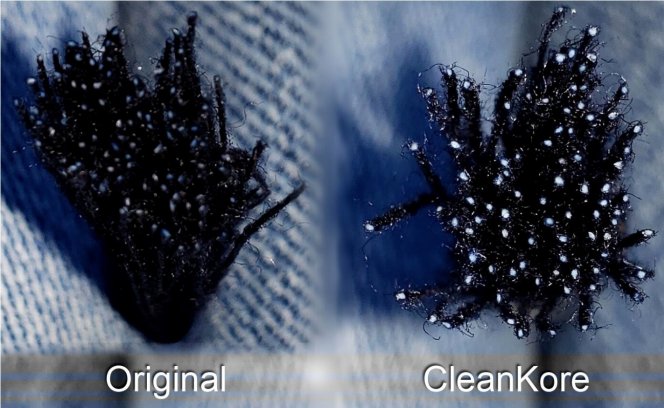 Archroma and CleanKore join forces to promote sustainable, cost-effective indigo dyeing process.
© CleanKore.
Archroma, a leader in specialty chemicals has announced a strategic partnership with technology innovator US based CleanKore, aiming to advance sustainable dyeing processes throughout the denim supply chain. The agreement will allow Archroma and CleanKore to promote the benefits of each other's technologies.
This includes Archroma's robust catalogue of dyes and specialty chemicals along with CleanKore's patented process of dyeing yarns at the denim mill that completely eliminates the need for potassium permanganate (PP) spray and laser booster to achieve the bright white abrasion effect in the garment finishing process.
The result is a large and circular bright white core with a small ring of indigo dye. The technology does not just eliminate the chemicals associated in the PP spray and laser process, which is much safer for denim workers, it also allows to save significant amounts of water and energy throughout the manufacturing process from fabric to garmenting, Archroma explains.
CleanKore initially looked at eliminating potassium permanganate due to its being classified as hazardous if inhaled or ingested, or in case of contact with the skin or the eye, the company says. It is also considered very toxic to aquatic life, Archroma adds
No new equipment or capital expenses are needed to implement the CleanKore technology, which works on all denim fabric, including dark indigo, sulphur top/bottom and sulphur black.
This is where Archroma comes into the picture. Its global technical team of denim colouration specialists will provide support to denim mills seeking to implement the CleanKore technology and develop the desired looks and effects - with the right colours and chemical systems for their production set-up.
CleanKore estimates that the technology allows to save up to 15 litres of water per garment, or the equivalent to the drinking needs of 5 people per day, and up to 0.51 kWh of energy per garment, or the equivalent of five 100-watt light bulbs on for 1 hour. The CleanKore technology also leads to a 10% to 20% increase in production throughput, as a result of a faster garment wash-down and the elimination of PP spray, it says.
For CleanKore CEO Darryl Costin Jr., the announcement comes at an ideal time for CleanKore: "We have successfully proven the technology with mill partners such as Arvind and other denim mills in Pakistan, Bangladesh, China, Vietnam, Thailand and the United States. The response from the industry has been overwhelmingly positive. Having a partner in Archroma, one that is highly respected for their innovation and emphasis on sustainability throughout the industry, will allow us to take CleanKore to the next level."
Umberto Devita, Global Indigo Manager at the Archroma Global Competence Center for Denim & Casualwear, adds: "CleanKore is perfectly aligned with the 3 pillars of 'The Archroma Way to a Sustainable World: Safe, efficient, enhanced'. 'Safe' through the elimination of a potentially harmful substance and the protection of the denim workers, 'Efficient' through the reduction of resource consumption, improved productivity and cost-effective profile. And 'Enhanced' through the gorgeous colours and effects allowed with Archroma's innovations and systems, in particular our aniline-free* Denisol Pure Indigo and Diresul sulphur dyes. We look forward to help promoting an innovation that will help with many of the challenges facing our denim customers throughout the world. Because it's our nature."
* Below limits of detection according to industry standard test methods