Anglian Water deploys ultrasonics to boost quality of drinking water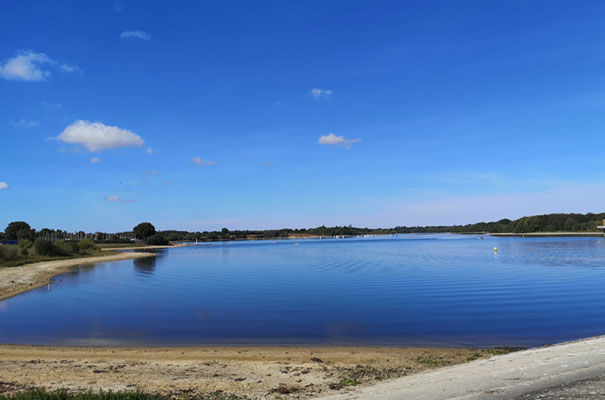 Anglian Water has turned to advanced technology to counter problems with algae and improve the quality of drinking water to more than six million people.
Besides providing water supply, Anglian Water promotes the use of its reservoirs for leisure and recreation.
Anglian Water's Alton Water Reservoir and treatment works can treat up to 10 million imperial gallons (42,000 m3) of water a day. The water treatment works was at a high risk of a total loss of water supply event to 92,214 properties.
Abnormal growth of algae during the summer months and an accumulation of suspended solids caused severe stress to the filtration process, which in turn threatened operations of the downstream plant.
To understand the water quality issues and solids present in the water, Anglian Water scientists conducted extensive water quality sampling.
Through a referral from Anglian Water CEO Peter Simpson, the project team then contacted LG Sonic to discuss whether the company could solve algal blooms issues while maintaining the utility's high safety standards.
It was vital that LG Sonic ultrasound uses low-power frequencies and has been previously proven by researchers to be safe for fish, plants and other aquatic life.
To remove very high turbidity caused by varying sized algae, Anglian Water has chosen to install 13 MPC-Buoy systems in Alton Water Reservoir.
An AW spokesperson said: "By utilising the services of LG Sonic and their MPC-View monitoring system, it is far easier to see and identify what is happening in the reservoir.
"When required, LG Sonic will increase the power output to the ultrasonics, which helps reduce any sudden growth and assist with keeping algae and turbidity levels down in the reservoir.
"Since the installation of the MPC-Buoys and ultrasonic programme, we have started to see the benefits in the reduction of suspended solids coming into the works and a reduction in algae going through the works. The system suppresses the algae in the reservoir, which reduces the growth of the algae."
Due to high turbidity, Alton Water Treatment Works could only achieve the output of 36 Ml/d. After the installation of LG Sonic technology, Alton WTW can deliver for the first time the expected output of 42 Ml/d.
LG Sonic is a leading algae management company that provides interactive algae control solutions that combine online water quality monitoring and ultrasonic technology to effectively control harmful algal blooms in large water surfaces.
Active in over 96 countries around the world, LG Sonic provides sustainable solutions to recover water bodies of top-level water utilities, power plants, recreational lakes, among others.