Annual Report 2021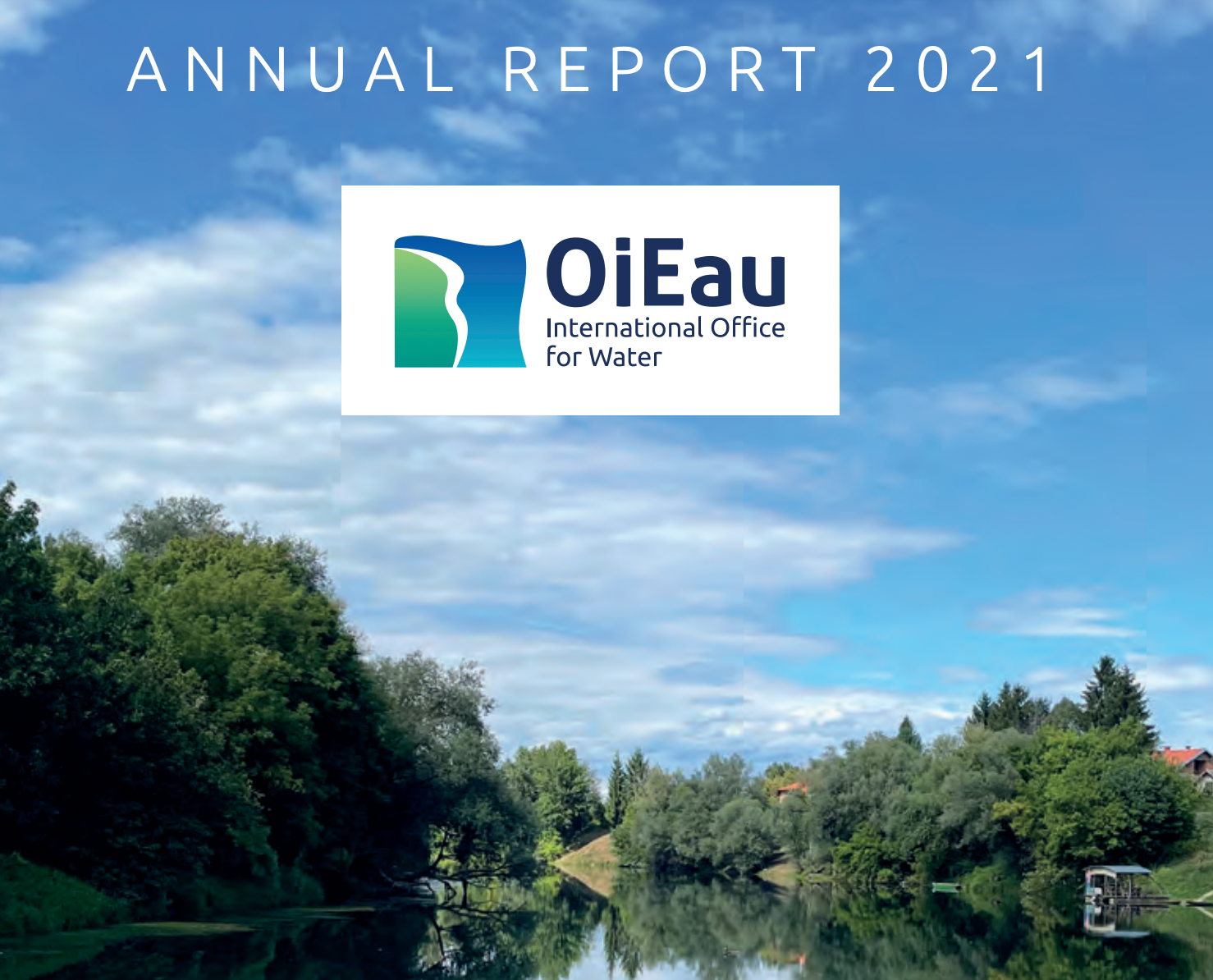 WELCOMING MESSAGE 2021 was a year of recovery for OiEau. This is the key message reflected in this annual report. In 2020, our operations were heavily disrupted by the COVID-19 pandemic and its economic consequences. But this episode also demonstrated the strength of our organisation, the ability of our people – and our practices – to adapt, and our collective desire to keep our eyes trained firmly on the future.
In 2021, despite persistent complications arising from the crisis, we regained positive momentum across all areas of our operations. Training registrations returned to prepandemic levels, and our offering is now much clearer, with a streamlined catalogue, à la carte services that are better adapted to demands and the use of digital tools in every possible configuration. Assistance projects were also close to normal levels almost across the board, with strong demand both in France and around the world.
The French Office for Biodiversity (OFB) awarded us a new, four-year contract to act as the technical secretariat of the National Service for Water Data and Referencedataset Management (SANDRE), and our strategic partnership received a boost with the signature of three-year Multiannual Objective Agreement. Many face-toface events and conferences returned last year, especially within OiEau-managed networks, providing attendees with a chance to reconnect with one another and rediscover the joys of dialogue and collaboration.
For billions of people around the world, securing safe, convenient access to water remains a constant struggle. In France, the increasingly visible impacts of climate change are raising public awareness – albeit still too slowly – of the value of water for life, and of the fragility of our resources and organisations. As global demand for water and ecological security continues to grow, OiEau will continue focusing on providing responses to the same key challenges: developing skills, sharing data, spreading information, and promoting organisational and governance models
See full 52 page report attached