Aquaculture startups to watch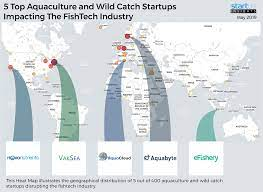 Aquaculture startups are among the beneficiaries of an inaugural raft of blue economy investments by S2G Ventures.
ReelData, ViAqua Therapeutics, Moleaer, and Fishmeal and Oil Technology have all secured funding from the food-related investment firm and mark its first foray into the ocean economy.
"These investments are aligned with S2G's commitment to supporting leading entrepreneurs in the blue economy who are building scalable solutions for a more sustainable and resilient ecosystem. S2G's Ocean and Seafood Fund, the largest in North America, has led four of these investment rounds with strategic and financial partners, and has taken active board seats with three of the companies," said the company in a press release.
"The entrepreneurs that we have invested behind are doing incredible work in making our oceans and water ecosystems more resilient and sustainable," said Kate Danaher, managing director at S2G Ventures. "Sustainably managed and healthy ecosystems are a pillar of global environmental recovery, a driver of economic growth, and a foundation for food security and human health."
S2G's Oceans and Seafood Fund is looking for investments that will build marine ecosystem resilience, de-risk the ocean supply chain, maximize the value of natural resources and support animal and human health.
ReelData
Founded in Canada in 2018 by Mathew Zimola and Dr Hossein Salimian, ReelData's software solutions aim to increase the profitability, sustainability, and scalability of land-based aquaculture by using sensors, artificial intelligence (AI) and user-friendly interfaces to provide producers with predictive analytics, systems optimisation and automation. The company's initial products include AI informed feeding systems, biomass estimation and health / stress analytics.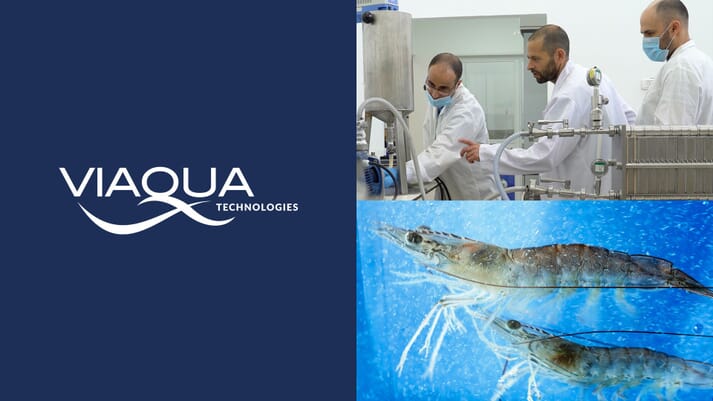 ViAqua is a biotechnology producer of an orally administered particle-based platform for the delivery of RNA and protein to improve resistance against diseases
ViAqua Therapeutics
Founded in Israel in 2014 by Shai Ufaz and Shai Einbinder, ViAqua is a biotechnology producer of an orally administered particle-based platform for the delivery of RNA and protein to improve resistance against diseases. The company's initial therapeutic utilises a proprietary double-strand RNA (dsRNA) particle encapsulation that triggers the anti-viral RNAi in shrimp cells to fight and suppress white spot syndrome. S2G believes the ViAqua team has the potential to apply its technology across all aquaculture species and platforms where cost-effective RNA production and novel delivery systems (such as nano and micro encapsulation) are needed.
Moleaer
Founded in the US in 2016 by Warren Russel and Bruce Scholten, Moleaer develops industrial-scale nanobubble production technology that helps to deliver chemical-free water treatment, sustainable food production, and the recovery of natural resources. Its patented technology sustainably increases productivity across industries, most notably improving irrigation water quality and increasing crop yields, restoring water bodies by eliminating harmful algae and pathogens, improving fish health and production, and increasing recoveries of natural resources.
Fishmeal and Oil Technology Company
Based in the United States, the company holds proprietary zero-waste fishmeal and oil production technology which converts low value resources into high-end products in a sustainable and cost-efficient manner. S2G sees the potential to expand this technology to maximize the value of global protein production in existing fisheries, combat invasive aquatic species, and reduce pressure on overfished wild stocks.
ADVERTISEMENT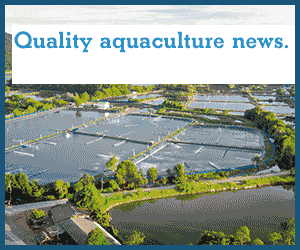 "We are at an inflection point where it's possible to harness technological innovations and reimagine the industry in a way that is beneficial for the planet, consumers, investors and the economy," said Larsen Mettler, S2G Ventures managing director. "We see huge potential in this sector and look forward to long-term collaboration with entrepreneurs, strategic partners and other investors who are excited about this market opportunity."
Our Innovation Analysts recently looked into emerging technologies and up-and-coming startups. As there is a large number of startups working on a wide variety of solutions, we decided to share our insights with you. So, let's take a look at promising aquaculture and wild catch solutions for the FishTech industry.
Heat Map: 5 Top Aquaculture & Wild Catch Startups
For our 5 picks of aquaculture and wild catch startups, we used a data-driven startup scouting approach to identify the most relevant solutions globally. The Global Startup Heat Map below highlights 5 interesting examples out of 400 relevant solutions. Depending on your specific needs, your top picks might look entirely different.
AquaByte- Fish Monitoring
Data such as temperature, oxygen amount, fish movement, and feed frequency can be used for analysis and creating feeding algorithms. The use of Artificial Intelligence with its predictive algorithms in the FishTech industry results in optimization, leading to the enlarged yields and bigger profit for farmers. AquaByte, a startup from Norway, works on feeding optimization for farmers by using artificial intelligence for lice recognition and counting, prediction of biomass, detecting appetite, anticipating the fish activity and size.
Aquacloud – Smart Fishing
Smart fishing involves lice management, predicting lice development, real-time supervision of fish, fleet management, fish procurement, and fish tracking. Aquacloud, a startup from France, offers an AI-driven system that accumulates information about salmon migration in the sea and predicts possible lice outbreaks.
eFishery – Automated Fish Feeding
Automated feeding systems for aquatic animals in farms help monitor and analyze the farms' operations at any time. Such mobile applications collect information about the behavior of fish to optimize the feeding process. For instance, Indonesian eFishery develops an Internet of Things solution for intelligent shrimp and fish feeding by allowing farmers to adjust the radius of feed throw, monitoring fish behavior round the clock, and setting flexible timing for feeding optimization.
VakSea – Oral Aqua-Vaccination
Fish vaccination is costly and time-consuming due to the necessity of handling a separate injection for each fish. With new oral immune-supportive medicaments this process saves lots of stock. US-based VakSea manufactures a protein that is immune-boosting for aquatic animals. This vaccination can be applied orally and prevents shrimp and prawn aquaculture from serious diseases.
NovoNutriens – Alternative Fish Feed
Finding alternative food for aquatic animals has both economic and environmental benefit: using less water, saving small fish, promoting afforestation. Such food production varies from using non-agricultural plant materials, microalgae, soil, methane, and different byproducts that might be harmful to ecology. NovoNutriens, a startup from the US, uses waste such as CO2 and transforms it into protein for fish with the help of biotech. This innovation eliminates the problem of industrial emissions and preserves small fish population from being blended as feed for big fish.