Canoe is pleased to announce a new Waterworks Program for its members across Canada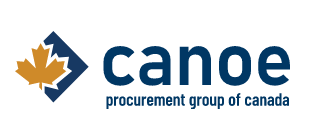 CANOE ANNOUNCES THE NEW WATERWORKS PROGRAM
Canoe is pleased to announce a new Waterworks Program for its members across Canada.
Reliable water supply is vital to communities and organizations of all sizes. Through the new Waterworks Program, members are able to access a wide variety of solutions for water transportation, distribution, and monitoring. The program features four approved suppliers, each awarded a contract following an open RFP process completed on behalf of the entire membership.
Computrol Systems supplies automated recording, billing, and control systems for both water delivery and waste water receiving.
eleven-x provides wireless water monitoring and maintenance systems that can connect with your current infrastructure, enabling better delivery while reducing operational costs.
EMCO Waterworks offers an extensive catalogue of products such as piping, valves, hydrants, fittings, municipal casings, geosynthetics, and specialty waterworks.
ICONIX Water Products provides a huge range of waterworks products including piping, valves, pumps, geosynthetics, drainage, HDPE, metering, and engineered solutions.
To take advantage of the program, organizations must be registered members in good standing with Canoe. Contact your Client Relations Manager with any questions or to learn more about how the Food Services Program can help your organization.
Explore more Canoe programs, register online for membership, or contact a Client Relations Manager today!