Data Analysis Isolates Water Main Breaks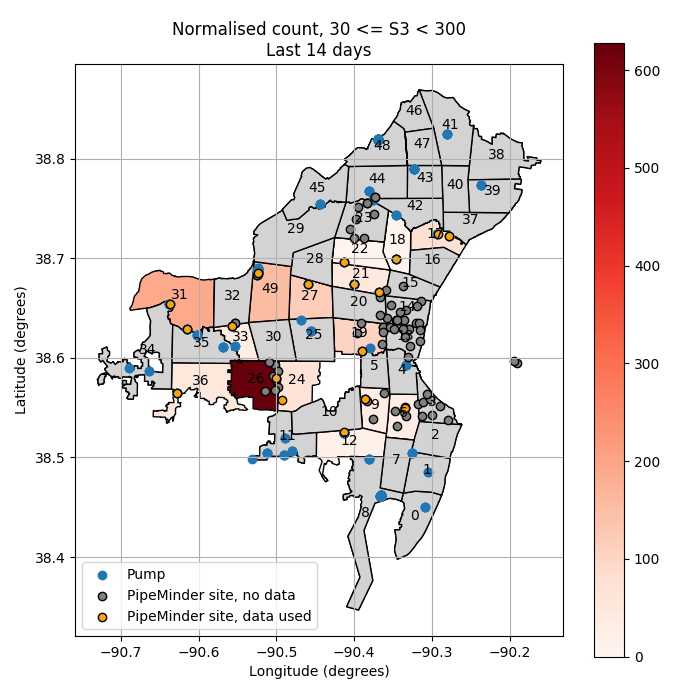 Case Study - Missouri American Water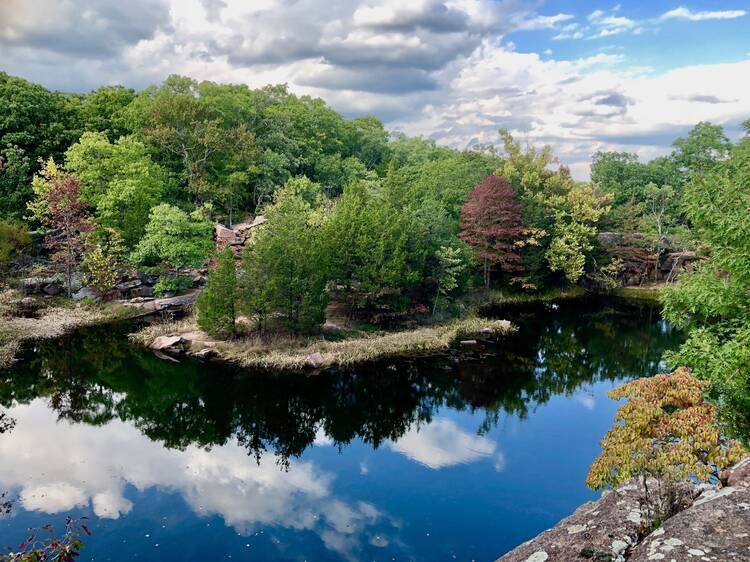 Missouri American Water Company (MOAW) is a water utility company that serves approximately 1.5 million customers in the state of Missouri.
MOAW owns and operates a network serving St. Louis County, as well as portions of St. Charles and Jefferson Counties, through a piped distribution system of approximately 4,500 miles ranging from 2" to 42" in diameter.
These mains pump water at a pressure ranging from 30 psi to 200 psi gauge across 14 pressure gradients.
The project with Syrinix aimed to achieve an extended overview of network behaviour and to identify any problematic assets or operational issues via transient mitigation.
MOAW began with deploying transient loggers into the St. Louis County territory.
The project began with the selection of hardware, and planning the deployment of these units, backed up with regular analytical reports to implement any operational changes because of the insights provided.
Due to the large extension of St. Louis County, the area was divided into 50 KPI zones (network zone areas) to track the transient activity more accurately.
To determine the best places to deploy the transient loggers, Syrinix focused on the areas with the highest break density.
Break data was compiled, and a break heat map of the KPI zones was created. This allowed the identification of the most critical areas.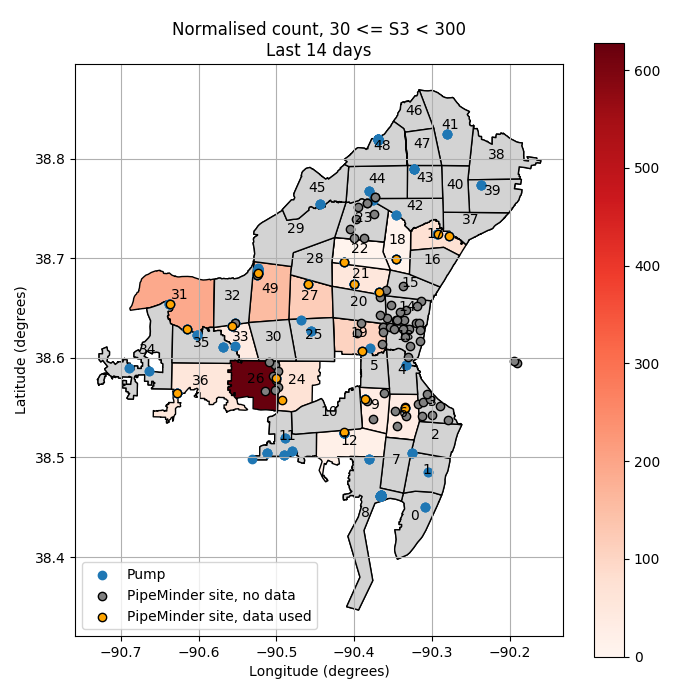 Image shows a heat map of the KPI zones based on the Syrinix S3 scoring system (Measures of transient severity)