DEWA nanosatellite improves management of power and water networks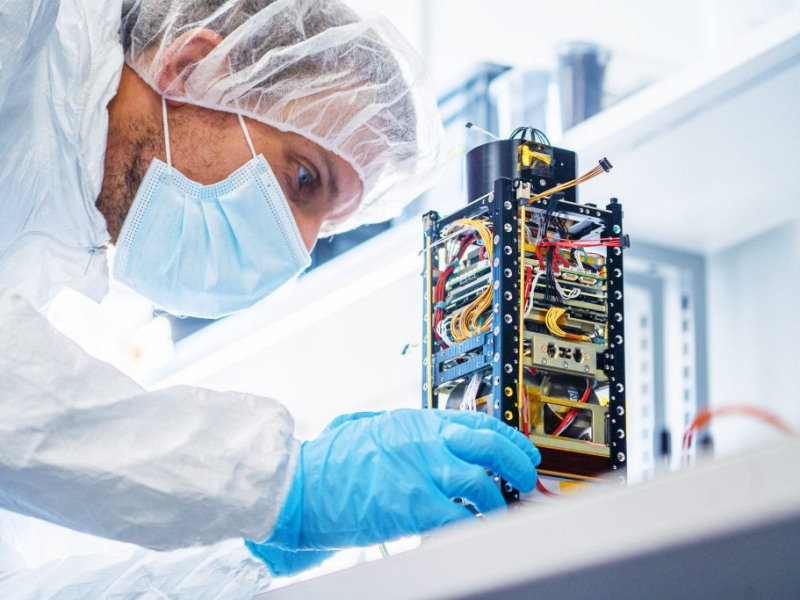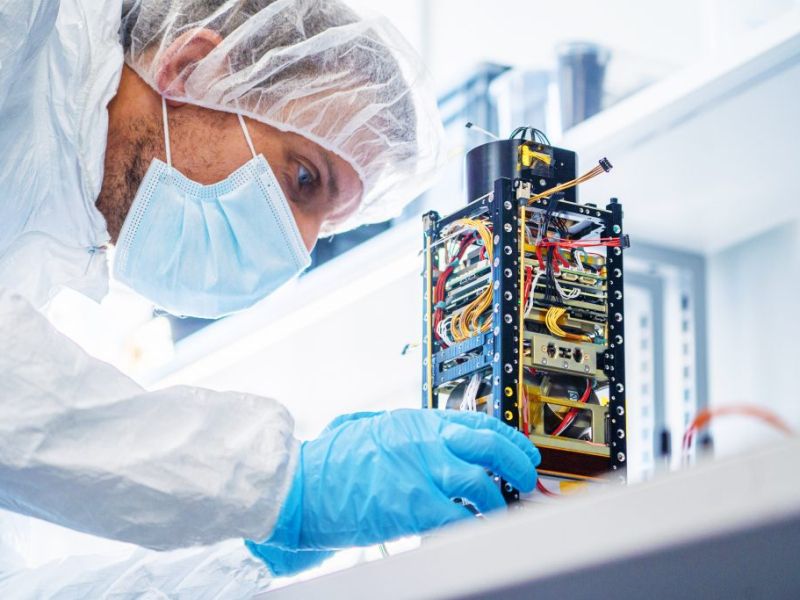 DEWA-SAT 1 assembly. Image: NanoAvionics
Dubai Electricity and Water Authority (DEWA) plans to offer satellite-as-a-service to the utility industry globally.
The UAE utility, the first in the world to launch its own satellite, has reported that DEWA-SAT 1 has provided its R&D team with the knowledge and experience in the effectiveness and value of the technology in improving the management of utility power and water transmission and distribution networks.
DEWA-SAT 1 is a 3U bus nanosatellite from NanoAvionics, which was launched from Cape Canaveral on January 13. The initiative is part of DEWA's Space-D programme to research the use of space technology to support utilities to improve their operations and planning.
HE Saeed Mohammed Al Tayer, MD and CEO of DEWA, said in a statement that the satellite technology is intended to be complementary to the terrestrial IoT communication network and will be an enabler to the expansion of IoT in the smart grid and water networks.
"This will improve the efficiency of DEWA's operations and support the digitalisation of energy and water transmission and distribution networks. It will also integrate IoT data using DEWA's cloud services."
He added that the goal is to offer through DEWA's commercial partners satellite-as-a-service to the global utility industry leveraging the company's expertise in the building and use of satellite technology.
The DEWA-SAT 1 is focused on researching solutions and developing use cases utilising satellite IoT technology. This includes the development of on-board LoRA IoT terminals to enable direct communication with terrestrial LoRA networks without the need for ground stations or gateways.
Use cases under development include monitoring and pre-fault detection in secondary substations, enhanced distribution network visibility and fault detection, electric vehicle charging station monitoring and data collection, solar power plant monitoring, improved solar forecasting for improved transmission operation planning, improved generation and transmission planning, transmission line patrolling and water leak detection.
Eng. Waleed Bin Salman, Executive Vice President of Business Development and Excellence at DEWA, added that satellite networks to monitor assets such as solar power plants and water systems offered benefits over other options such as drones.
Among these is that they extend the coverage of the existing LoRA IoT terrestrial networks, providing a cheaper and more efficient alternative to terrestrial network extension, particularly in difficult terrains such as mountains, forests or deserts.