Digital sludge dewatering helps Dutch city reduce carbon footprint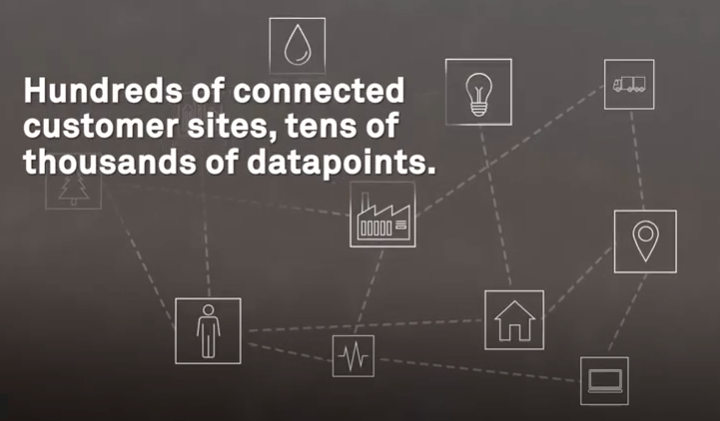 The Waterboard Brabantse Delta is a network of treatment plants that serve more than 1.2 million people in and around the city of Breda in the Netherlands. Like many municipal utilities, Brabantse Delta recently set ambitious new sustainability goals. They plan on going 100% energy neutral by 2025, achieving a 50% reduction in raw materials by 2030, and having 100% raw material neutral processes by 2050.
Hans Mollen, the senior advisor for process technology at Brabantse Delta, explained, 'Our sustainability targets are very important. Today about 40% of our plants are self-sufficient when it comes to energy, and many are about to install solar power. We're making progress, but the next big step will be raw materials and circularity.'
To help meet their sustainability goals, Hans took a closer look at how their plants process sludge. Why? Because sludge dewatering often requires a lot of chemistry. In addition, transporting and incinerating sludge consumes energy. It takes about 30 trucks to haul Brabantse Delta's sludge each week. Hans knew that boosting efficiency of the sludge dewatering process would help them manage resources more responsibly and reduce their carbon footprint.
But, of course, sludge is notoriously difficult to dewater.
Getting to the root of the problem
Hans noticed that one WWTP at Brabantse Delta was having an especially hard time with sludge. The plant, called Rwzi Nieuwveer, has two-stage activated sludge treatment with a mesophilic digester and nitrogen removal by Anammox-process in a side stream. It produces 5,500 tonnes of dewatered sludge per year using filter belt presses.
In fact, Rwzi Nieuwveer had been renovated in 2012 with advanced automation and several sensors placed throughout the sludge dewatering process. Unfortunately, the measurements were unreliable and Rwzi Nieuwveer stopped using about half of the new equipment. The filter belt presses became part of the process again.
'We went back to old-fashioned hand samples and operator control was reinstalled,' Hans sighed.
Eventually, his team decided to optimize the performance of the filter belt presses and implement more reliable and robust automation. 'We needed more insight and greater control of the process,' he said. This was also important from a sustainability point of view.
Gaining control
Kemira was eager to help. Our account manager Edwin Jonker explained, 'Kemira supplied Rwzi Nieuwveer with polymers for years so we were familiar with the plant and its processes.'
We proposed KemConnect™ SD, a digital solution that optimizes the sludge dewatering process. The service includes the selection and supply of chemistry, provision of online equipment, recommendations for optimal dosage points, and a customized reporting system that continuously monitors all performance parameters in real time. The platform offers a 24/7 stabilized process, enabling energy savings and CO2 footprint reduction.
The team at Rwzi Nieuwveer was happy to move forward. 'We were open to trying something new. There's a competitive spirit at Rwzi Nieuwveer, a desire to be the best,' Hans explained.
They trusted Kemira´s expertise in advanced sludge treatment thanks to previous experience with our chemicals portfolio. 'We were confident in Kemira's in-house chemical application expertise and knowledge of the sludge dewatering process,' Hans said.
Rwzi Nieuwveer began implementing KemConnect™ SD in mid-2019 and completed installation at the end of 2020. 'Now we know what's happening 24 hours a day. There are good dashboards, accurate reports, it's reliable and we feel in control, even when we are monitoring things from home. If something is happening with the polymers, someone on our team gets a notification and goes to the plant. We don't have to stay on site 24/7. Kemira helped us stabilize the process,' he explained.
Equally important, the team is better positioned to meet their sustainability targets because real-time dosing makes much more efficient use of chemistry.
'We were confident in Kemira's in-house chemical application expertise and knowledge of the sludge dewatering process.'
Using resources responsibly
Kemira recognized that working with the Rwzi Nieuwveer team would be an opportunity to help Brabantse Delta meet their sustainability targets and contribute to the United Nations (UN) Sustainable Development Goals (SDGs) ─ especially SDG 12, which promotes responsible consumption and production.
Since implementing KemConnect™ SD, Rwzi Nieuwveer has reduced polymer use by about 19%.
Hans said it's too soon to calculate cost savings from the new technology or how it has affected the plant's carbon footprint. But he's quick to point out that dry solids have gone from about 20% to 21%. Kemira is working with the plant and their filter belt press supplier on a plan to reach at least 22% or more. Over time Hans expects drier sludge to lead to lower disposal costs and a reduced carbon footprint.