Disruptive Innovation in Phosphate Removal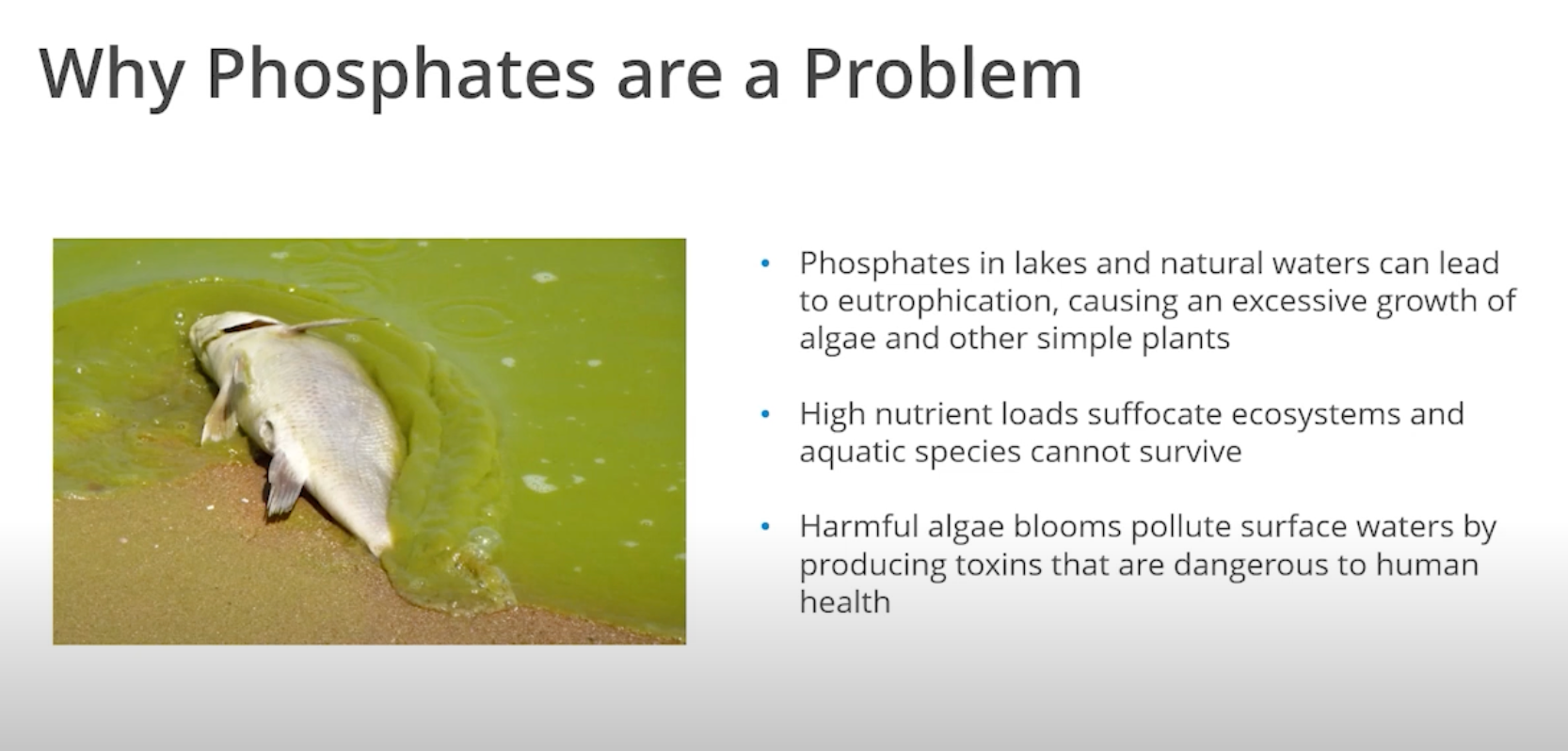 Phosphate removal is vital to ensure public safety and protect the environment. The removal of phosphate has primarily been achieved by chemical precipitation, whereas bulk ferric salts in the form of ferric chloride or ferrous sulfate are dosed into the wastewater, or through electrocoagulation. However, the toxicity and hazardous nature of bulk chemicals, coupled with supply chain disruptions, inflationary price increases and a growing awareness of the lack of adequate quality controls and certification are driving facilities to seek alternative, more sustainable treatment methods.
AMS' SafeGuard™ H2O is a fully automated in-situ ferric generation system that has been developed to provide facilities with an affordable, non-hazardous and environmentally sustainable solution for phosphate removal without any of the process limitations found in bulk chemicals or electrocoagulation. This disruptive in-situ reagent generation technology uses a certified iron precursor and an in-situ electrolytic generator to create a ferrous reagent onsite and on demand. The process is simple, effective and carbon neutral.