Don't waste your waste! Resource Value Mapping (REVAMP) tool, available for free

Now online! Resource Value Mapping (REVAMP) tool, available for free use at https://revamp.earth/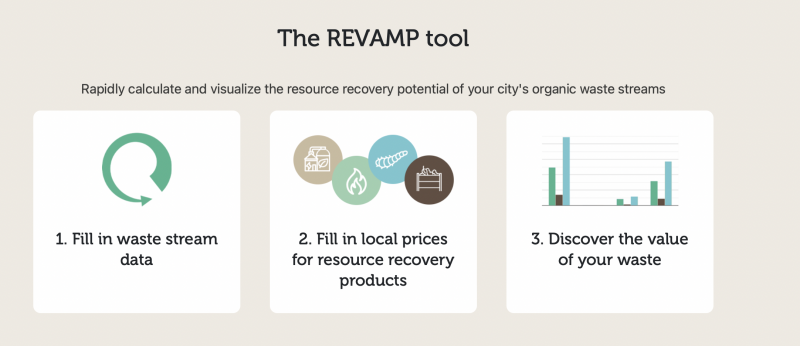 The REVAMP tool aims at supporting practitioners in the sanitation and waste management sector, as well as inter-linked sectors like food, agriculture and energy etc, to explore and understand what quantities of different resource recovery products can be generated from organic waste streams. The results and insights from using the tool can be input to decision making processes about sanitation, waste and resource management as well as the circular economy in urban areas. Furthermore, the tool can be used in educational contexts too.
A description of the tool and its online platform is available on the SEI website here: https://www.sei.org/featured/recovering-resources-from-organic-waste-streams-revamp-tool/
You can try out the tool at https://revamp.earth/ and let us know what you think about it. Any feedback on the tool is much welcome!
Kind regards,
Daniel
Daniel Ddiba
Co-lead for SuSanA WG5: Productive sanitation and food security
Research Associate at Stockholm Environment Institute