Global progress report on WASH in health care facilities: Fundamentals first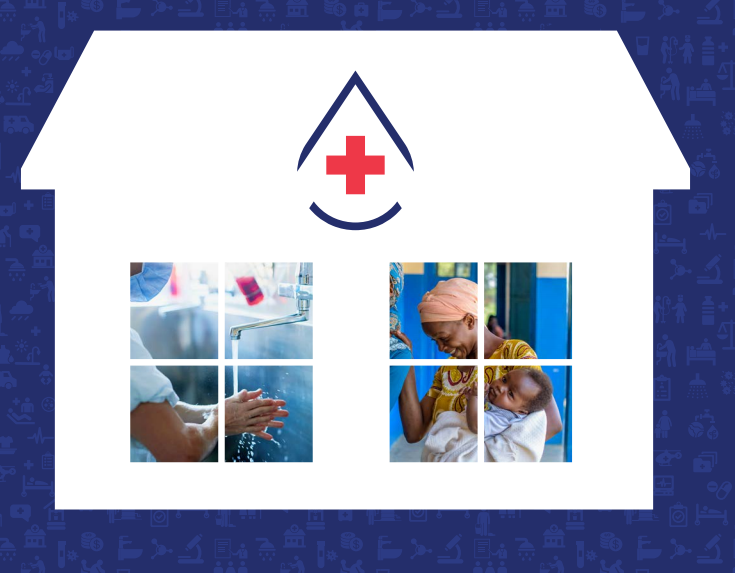 Overview
The report identifies major global gaps in WASH services: one third of health care facilities do not have what is needed to clean hands where care is provided; one in four facilities have no water services, and 10% have no sanitation services. This means that 1.8 billion people use facilities that lack basic water services and 800 million use facilities with no toilets. Across the world's 47 least-developed countries, the problem is even greater: half of health care facilities lack basic water services. Furthermore, the extent of the problem remains hidden because major gaps in data persist, especially on environmental cleaning.
This report also describes the global and national responses to the 2019 World Health Assembly resolution on WASH in health care facilities. More than 70% of countries have conducted related situation analyses, 86% have updated and are implementing standards and 60% are working to incrementally improve infrastructure and operation and maintenance of WASH services. Case studies from 30 countries demonstrate that progress is being propelled by strong national leadership and coordination, use of data to direct resources and action, and the mutual benefits of empowering health workers and communities to develop solutions together.
The report includes four recommendations to all countries and partners, particularly health and community leaders to accelerate investments and improvements in WASH services in health care facilities. These are:
Implement costed national roadmaps with appropriate financing.
Monitor and regularly review progress in improving WASH services, practices and the enabling environment.
Develop capacities of the health workforce to sustain WASH services and promote and practice good hygiene.
Integrate WASH into regular health sector planning, budgeting and programming to deliver quality services, including COVID-19 response and recovery efforts.
SEE REPORT ATTACHED