GWP in Action - 2020 Annual Report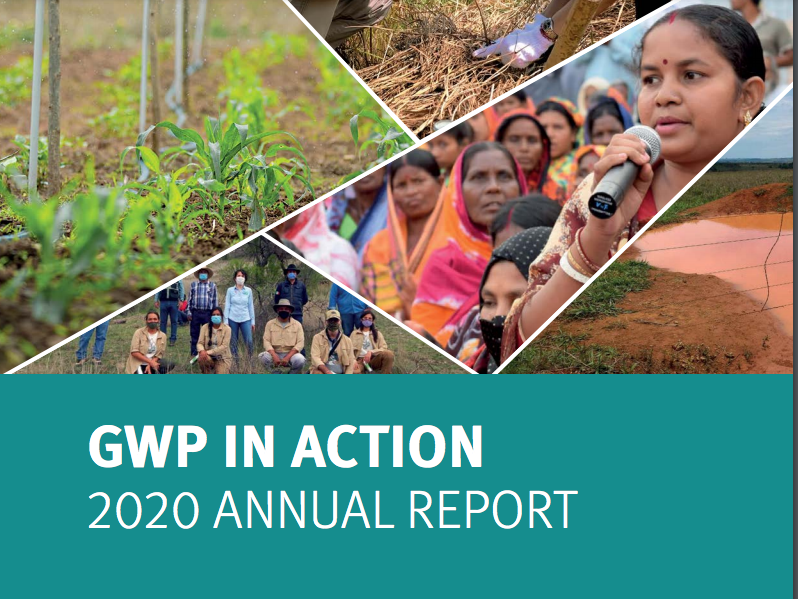 Message from the Chair Welcome to GWP in Action 2020, our latest annual report (see attached).
Here, we showcase some of our achievements over the past year. It was certainly a year of unprecedented challenges, with major disruptions to many aspects of daily life and work that we had previously taken for granted. The coronavirus 2019 (COVID-19) pandemic presented a particular hurdle to GWP, an organisation with networking and communication at its heart.
Travel restrictions effectively put a stop to all face-toface meetings, requiring GWP to rapidly adjust its planned approach 'to mobilise, to learn, and to act', as outlined in the 2020–2025 Strategy. Based on experience gained through hosting online annual Network Meetings over the past two years, we immediately mobilised our staff and partners to operate virtually so we could deliver on our 2020 commitments to the greatest extent possible. This worked.
We successfully continued our support to countries in their efforts to achieve the water-related Sustainable Development Goals (SDGs). The SDG 6 integrated water resources management (IWRM) Support Programme assisted the governments of 61 countries to organise stakeholder consultations on IWRM implementation, with the majority of events taking place virtually, or with a mix of online and face-to-face engagement.
We also launched the new GWP–Global Environment Facility massive open online course on governance for transboundary freshwater security. You can read more about these initiatives in the following pages. Looking ahead, GWP will celebrate its 25th anniversary in 2021.
Our convening power and experience of mobilising stakeholders gained over the past quarter of a century – including through virtual communication channels – underlines the fact that no other organisation in the world has the reach of GWP in the water sector. We can offer something that the sector generally lacks: a coherent view and vision of how to move towards a more water secure world and achieve SDG 6. As we emerge from the global pandemic, GWP will continue to be a node for building coherence through a sustained focus on strengthening partnerships, building bridges, and mobilising action across the globe. Howard Bamsey