Helping farmers unlock the power of their water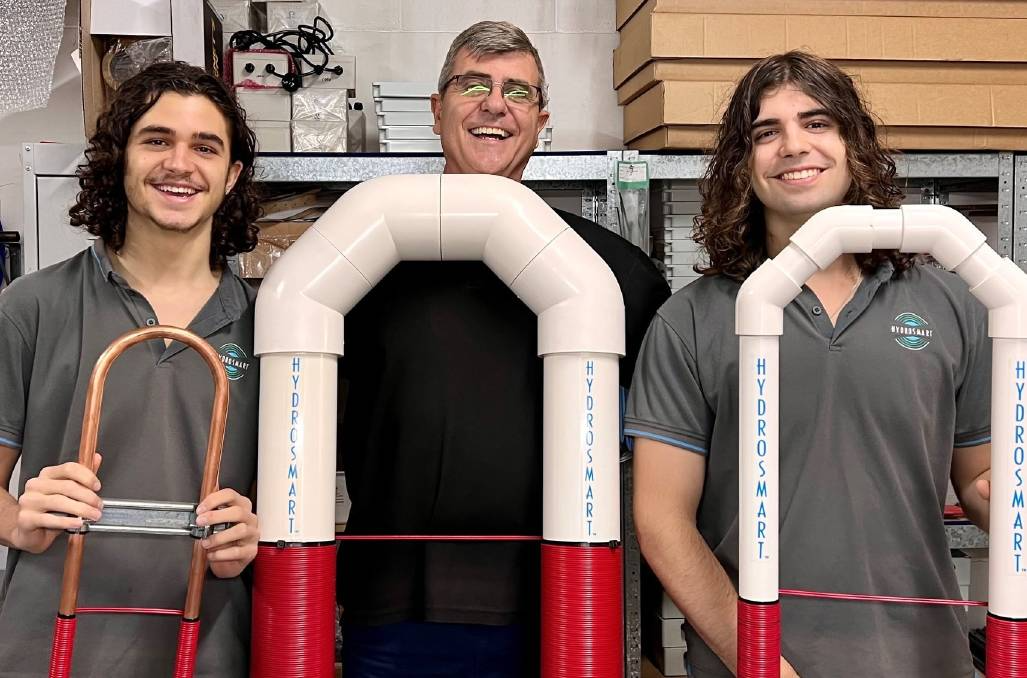 Hydrosmart CEO Paul Pearce has a favourite t-shirt that sports the saying, "Science. Just like magic, but real.".
It's a phrase that resonates with Mr Pearce because of reactions he receives from customers using Hydrosmart's innovative electronic water softening technology that is unlocking the power of poor quality water on farms.
From eliminating scouring in cows and boosting the growth of lucerne, to adding extra flavour to tomato crops, the patented system developed by Mr Pearce's family-owned and run South Australian company continues to amaze those using it.
"Twenty-five years ago when we first started out trialing this technology people were pretty sceptical about it and even now they are incredulous until they see the results," he said.
"But more and more people are now embracing it, saying we want to use this technology, around Australia and overseas, for so many different kinds of projects."
Born from Mr Pearce's passion for water, with his business initially focused on filtration, the Hydrosmart system was designed to improve the performance of highly-mineralised hard, salty, iron or calcium/gypsum-affected water from bores, rivers and saline areas.
The "plug and play" system is based on research that showed scale layers and corrosion problems in pipes delivering this water was related to how well minerals in water are dissolved.
Hydrosmart uses a series of computer-generated resonance frequencies to disrupt the bonding between minerals and charged compounds in the water.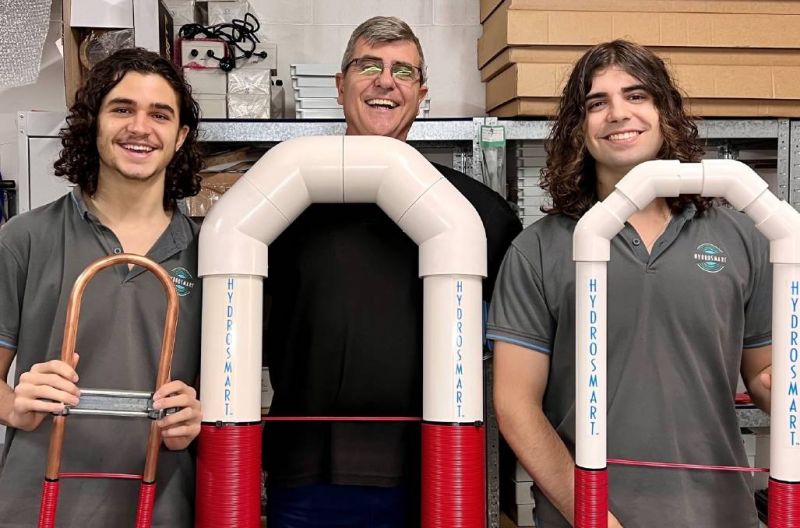 As a result, the technology eliminates pipe scaling issues while at the same time restoring nutrient balance in the water, making the otherwise insoluble mineral particles in water bioavailable as plant nutrients and for healthier stock.
"What that means is farmers get a sustainable solution to their water problems that requires no chemicals, no filter and no maintenence," said Mr Pearce.
"By unlocking the natural minerals it's creating an environment where plants can use the nutrients already available in the water, reducing the need for fertilisers. And for stock it means the water is more palatable and they can better metabolise those nutrients in their gut for better health and growth."
Boosting lucerne growth
The reputation of the power of Hydrosmart's technology for agriculture began growing in the vineyards of South Australia's wine regions when it was trialed by grape growers who faced problems of high salinity in water.
Viticulturists at trial sites quickly began recommending it to colleagues at other wineries as the effect on the health of the vines and improvement in soil became clear.
Today the technology is being used across a wide range of farming sectors from citrus, apple, olives and horticulture crops to broadacre farms, and livestock.
Third-generation farmer Michael McCabe installed his first Hydrosmart system to irrigate lucerne on his 600 acre farm in Tintinara in South Australia's Murray and Mallee region at the start of last summer's irrigation season.
He was so impressed with the positive impact on the lucerne crop and his soil quality he's about to install a second system elsewhere on the farm.
Mr McCabe decided to try Hydrosmart to remedy the poor quality of the bore water being used - which was 3500 to 4000 parts per million - to boost the health of his lucerne.
The result has been a significant improvement in the growth and health of the plants, as well as the health of the soil.