Industry pleas for tools to safeguard water • Water News Europe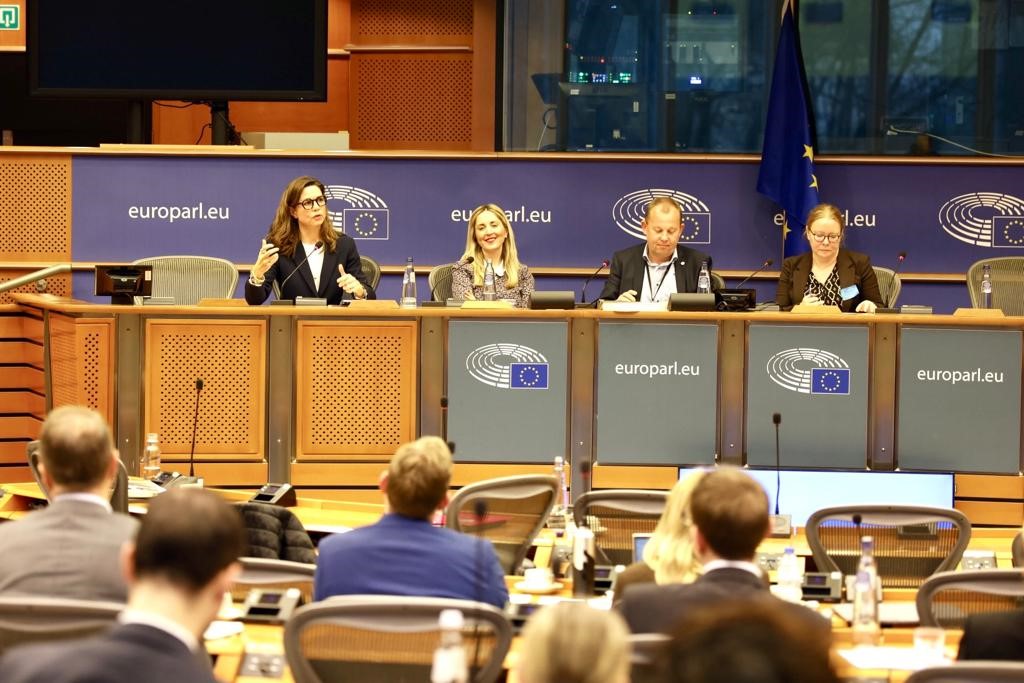 "The industry in Europe knows they need to be ambitious in order to safeguard water resources. That is why they want to focus on the available tools and they plea Brussels to make it possible to implement them", explains MEP Pernille Weiss, the Danish chair of the water group of the European Parliament. In Brussels industrial companies asked for more funding, help by upscaling products from lab to market and research budgets.
Weiss (European People's Party) was present at an industrial event on the 12th of January at the European Parliament in Brussels. Three representatives of Danish industrial companies were there to discuss water efficiency in industries. It is estimated that industry represents more than 40% of the total water consumption in Europe, thus being a key catalyst in mitigating and overcoming the water challenges in a sustainable and efficient way.
Solutions
In Denmark, companies like Grundfos, AVK, Rambøll, NIRAS, Carlsberg Group and FLSmidth have all shown how solutions in the value chain such as metering, pumps, valves and temperature control can produce the necessary goods for sustainable societies in Europe. At the political level, ambitious policies and efforts are likewise being evolved to ensure that a combination of public-private leadership and innovative water solutions can effectively address the water challenges of Europe.
Europe lags behind
According to Weiss we are lagging behind on investments in Europe. "Our competitors in the US are receiving state aid and investing more in public-private cooperation. The government is much more agile and able to give tailormade help. She is referring to the America Inflation Reduction ACT (IRA) a 369 billion dollar industrial subsidy scheme to support low-carbon businesses. "If we want industrial companies to remain operating in Europe we should focus on innovation and thought-through innovation projects in and across EU Member States."