Israel's First School of Sustainability and Climate Change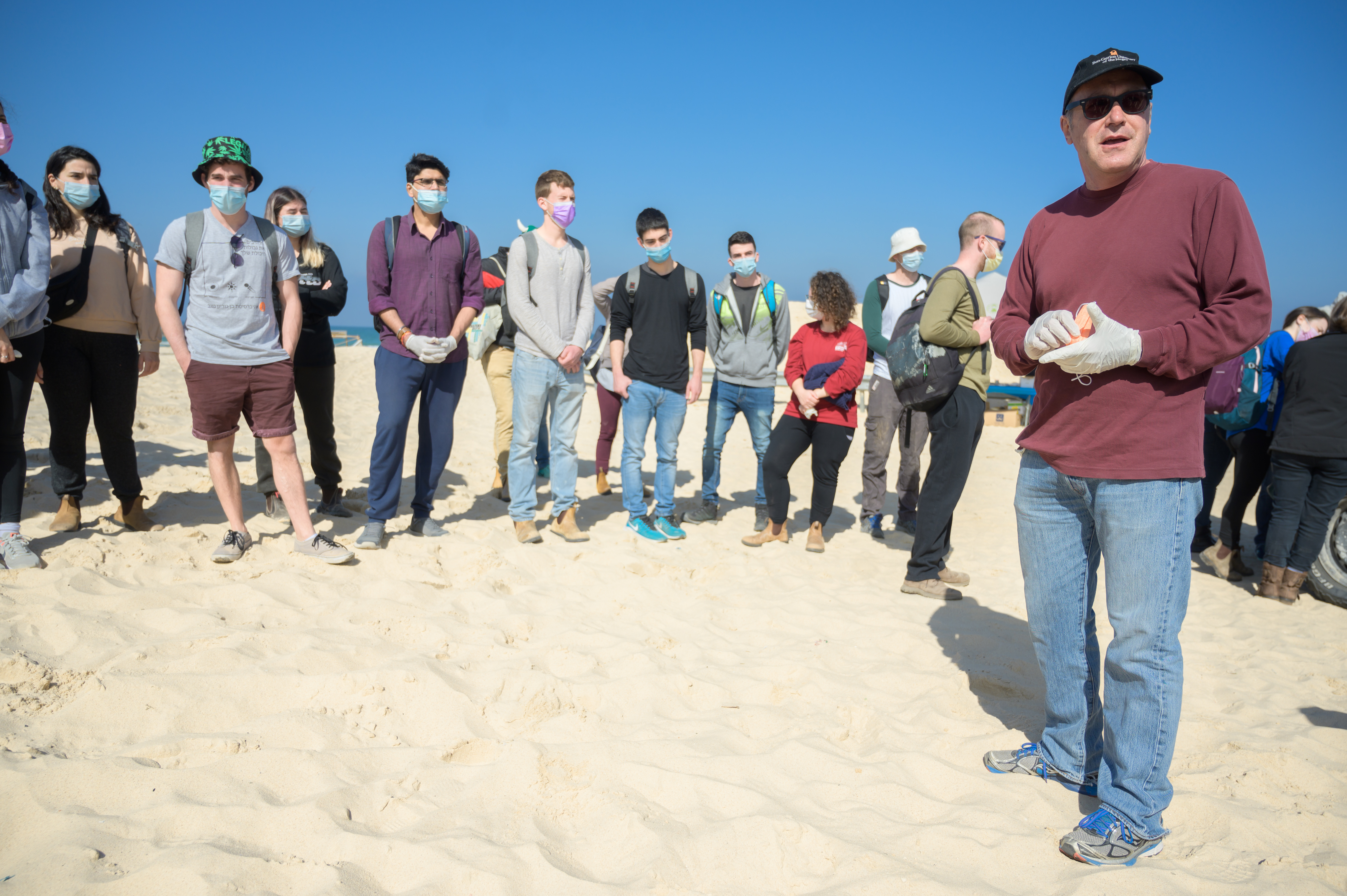 Ben-Gurion University Announces Israel's First School of Sustainability and Climate Change
University Has Been a Worldwide Leader in Environmental
Sustainability for the Past 50 Years
BEER-SHEVA, Israel, March 9, 2021 – Ben-Gurion University of the Negev today announced the formation of Israel's first School of Sustainability and Climate Change, an interdisciplinary research and innovation initiative to tackle the world's most pressing environmental issues.
"The School of Sustainability and Climate Change is based on five decades of accumulated knowledge, experience and scientific research in the Negev," President Prof. Chamovitz said. "It is a natural step for the University, acknowledged globally for its environmental, energy and sustainability research, to harness that research in service to humankind's greatest challenges. We will be investing resources and recruiting partners to create the next generation of climate and environmental solutions."
"BGU has been a leader in climate change research since its inception, due in part to the remarkable talent among its faculty and students, as well as the University's location in Israel's Negev Desert," says Doug Seserman, chief executive officer of American Associates, Ben-Gurion University of the Negev. "By realizing David Ben-Gurion's vision, BGU plays a critical role as a driving force of sustainable growth in the region. AABGU is proud to partner with BGU on The School of Sustainability and Climate Change."
The new School will incorporate internationally renowned scientists from BGU's Jacob Blaustein Institutes for Desert Research, as well as the those in various Departments including Geography and Environmental Development, Earth and Environmental Sciences, Life Sciences, Health Sciences, and Environmental Engineering. They will collaborate with students on a wide range of areas such as renewable natural resources, environmental and sustainability policy, and management. The multidisciplinary approach will also strengthen research being carried out in fields numerous fields including water, food security, clean energy, environmental engineering, public health, and social justice.
Last month's oil spill disaster has brought the issue of environmental sustainability front and center in recent days among Israelis. BGU assembled a group of students and researchers, led by BGU Prof. Chamovitz, to help clean up tar from the Nitzanim Beach recently after the spill in the Mediterranean off the coast of Israel.
"Researchers have a critical role to play in tackling climate change," says School of Sustainability and Climate Change Steering Committee member, Prof. Yaron Ziv. "We will offer attractive dual-department degrees for graduates and undergraduates and we are already working on creating collaborations with industry, the government and international organizations."
"Climate change is this generation's great challenge," Prof. Chamovitz says. "What was once a local problem has transformed into a global crisis. "Large scale desalination and drip irrigation, climate-adapted agriculture and advanced energy technologies emerged out of necessity here in the Negev. Survival in the desert has always been predicated on human ingenuity and given the challenges facing the world, we are committed to sharing our knowledge through the creation of the BGU School of Sustainability and Climate Change."
About American Associates, Ben-Gurion University of the Negev
American Associates, Ben-Gurion University of the Negev (AABGU) plays a vital role in sustaining David Ben-Gurion's vision: creating a world-class institution of education and research in the Israeli desert, nurturing the Negev community and sharing the University's expertise locally and around the globe. Activities include showcasing BGU's academic excellence and cutting-edge research through educational programs, events and informative communications. AABGU's main purpose is to support Ben-Gurion's vision and the university that bears his name by creating a community of Americans committed to improving the world tomorrow from the heart of the Israeli desert today. For more information visit www.aabgu.org.