Mining Journal talks with Todd Wisdom, Director of Tailings at FLSmidth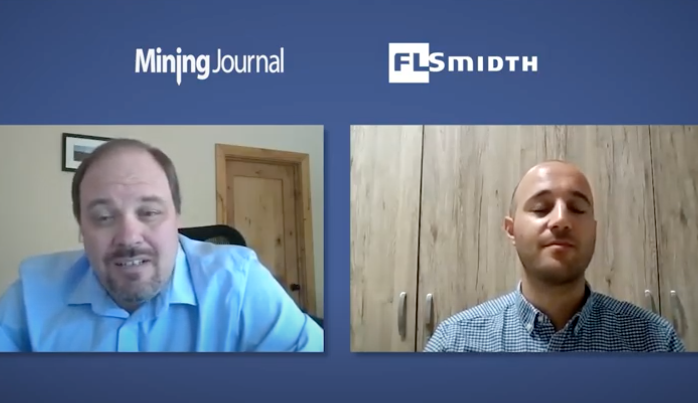 No two tailings storage facilities are the same, but one challenge common to all operators is the need to dewater their facility in a cost-effective manner, according to Todd Wisdom, Director of Tailings at FLSmidth.
"The more water you have (in a TSF), the more chance you have of damage if there is some type of an accident. So they're all looking at what is an economical way to actually get rid of that water and maybe reuse and reprocess that water inside of their facility," Wisdom said in an interview for Mining Journal and Mining Magazine's 2021 Tailings Programme.
FLSmidth is a Danish multinational engineering company serving the global mining and cement industries. Its MissionZero programme aims, among other things, to use innovation in water and tailings management to achieve zero water waste in the mining industry by 2030.
Wisdom, who is based in Salt Lake City, Utah, said the solutions provided by FLSmidth to TSF operators are customised to meet local constraints.
"Depending on where you're at in the world - whether it's in what we call a positive water environment (or a negative water environment) - there are different costs associated with the different solutions," Wisdom said.
"A good example of this is in Chile and Peru, where they use a lot of desalinated water because it's an arid climate. By the time they pump that up to altitude, that can cost them up to $8 per cubic metre of water. So even if regulations aren't driving them to a particular solution, at $8 per cubic metre you could pay for a lot of dewatering technologies. For comparison, in Canada water costs probably 10-20 cents per cubic metre, so you're talking easily an order of magnitude more in costs for a water in that kind of arid environment."
Naming other factors, Wisdom said, "Seismicity plays a big role. A large, tall tailings dam obviously has a bigger chance to fail than a small one. You need to look at rainfall. You need to look at what the local population is like. And last but not least is looking at the economics of a particular solution. If something's not economical, the mine will be shut down and won't be built, right?"
For its part, FLSmidth supplies virtually every type of dewatering technology. These include large conventional thickeners, paste thickeners, vacuum filters, pressure filters, and hydrocyclones. Each technology varies in terms of cost and the amount of water it is capable of removing.
FLSmidth also supplies technologies for the transportation of tailings from the processing plant to the TSF. These include centrifugal pumps and overland conveyors as well as various stacking technologies.
It is also investing heavily in R&D to try to develop mineral processing solutions - including dry grinding and flotation technologies - that are less water-intensive and therefore reduce the need for expensive dewatering solutions in the first place.
In order to help TSF operators decide which technologies are the best fit, FLSmidth provides what it calls "technology trade-off studies."
"If a miner gives us a sample, we can take that sample, evaluate all those different dewatering and transport technologies, and come up with some sort of optimal solution for their particular site," Wisdom said.
FLSmidth's dewatering solutions can be found in all the major mining regions of the world, including Canada, the U.S., Chile, Peru, Brazil, Australia, South Africa, Russia, Ukraine and the EU.
The Karara iron ore mine in Western Australia is the site of the largest operating dry-stacked/filtered tailings facility in the world, according to Wisdom. Karara uses FLSmidth's mobile stacking solution, a now eight-year-old technology that stacks the filtered tailings in roughly 25m-high lifts - "like layers on a cake".
A project commissioned by Hindustan Zinc (HZL) in India provides a snapshot of FLSmidth's entire offering, Wisdom said. HZL's conventional wet tailings facility was filling up, necessitating a new solution. FLSmidth took samples, conducted trade-off studies and recommended a new solution combining thickening, vacuum filtration, and pressure filtration.
"That hybrid solution is allowing them to have the lowest operating and capital cost that they could for this particular mine site. It's a great example of how you can come up with a good solution that's tailored to a specific mine in an arid environment," Wisdom said.
Due to customer demand, FLSmidth is also looking at how to use automation and digitalisation to reduce the costs associated with both mineral processing and tailings management.