New treatments aimed at the lucrative food and beverage industry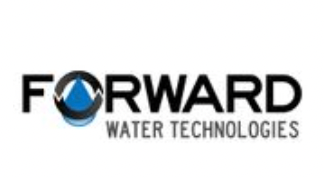 Forward Water Technologies developing new treatments aimed at the lucrative food and beverage industry
The company said the cold concentration capabilities of its Forward Osmosis (FO) technology coupled with the use of a low-energy recyclable FO draw has the potential to make "new high-quality unique extracts and flavourings" for the food and beverage industry
Forward Water Technologies - reveals new treatments to be developed for the food and beverage industry
'Our efforts in the food and beverage sector will allow us to provide differentiating additives enabling producers to offer new and unique products,' said Forward Water CEO Howie Honeyman
Forward Water Technologies Corp announced that it has continued to expand its use of its proprietary technology to develop new treatments for the food and beverage industry.
The Vancouver-based company, which is focused on saving the earth's water supply using its patented Forward Osmosis (FO) technology, noted that research from Forward Water labs has illustrated "a patent-pending concept which is now being scaled to engineering demonstration levels."
While focused on the solid commercial leads for water treatment, reuse, and brine management, the cold concentration capabilities of Forward Osmosis coupled with the use of a low-energy recyclable FO draw has the potential to make new high-quality unique extracts and flavourings for the food and beverage sector, said the company.
READ: Forward Water Technologies inks deal with Cornish Lithium to test technology aiming to enhance lithium recovery
Forward Water said that with the new technology solution, it will be able to explore a whole new world of food concentrates ensuring that the quality and taste of natural concentrates are close to identical to that of fresh original products, while at the same time achieving a better carbon footprint.
In the food and beverage industry, volatile aromas and flavours are lost through processing and several factors contribute to the losses including thermal treatments, noted the company. Obtaining a desirable quality concentrate can become challenging when consumers place significant importance on taste and smell.
In a statement, Forward Water Technologies CEO Howie Honeyman pointed out that with the firm's Forward Osmosis technology, the losses are minimized to boost consumer enjoyment.
"Forward Water continues to push the limits of the technology it has access to," added Honeyman. "We anticipate that our efforts in the food and beverage sector will allow us to provide differentiating additives enabling producers to offer new and unique products."
The company said the new technology solution has a direct effect on the manufacturer's carbon footprint both in the manufacturing process and the emission of greenhouse gasses. Using the new technology, compared to the current thermal evaporation manufacturing process for concentrates, offers large energy savings, and thus a reduction in the associated carbon footprint, said Forward Water. Concentrates also require significantly less energy to transport which directly correlates with the reduction in carbon dioxide.
Honeyman added: "The ability to provide higher quality products but to do so in a manner that reduces the carbon footprint is a win-win scenario for Forward Water and the food and beverage sector."
Forward Water Technologies was founded by Green Centre Canada, a top technology innovation centre supported by the Canadian government. The company's technology allows for the reduction of waste streams, while simultaneously returning fresh water for reuse or surface release.
Contact the author Uttara Choudhury at uttara@proactiveinvestors.com
Follow her on Twitter: @UttaraProactive