Next generation process control for Nereda wastewater treatment plants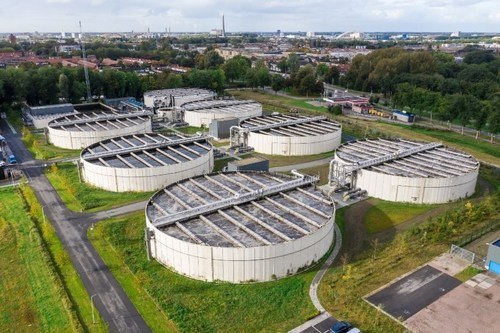 Royal HaskoningDHV is pleased to announce that Schneider Electric is now a global preferred supplier for its Nereda® wastewater treatment solution. Schneider Electric is the global leader in the digital transformation of energy management and automation, and the world's most sustainable corporation 2021 as ranked by Corporate Knights. Royal HaskoningDHV is an independent consultancy that integrates digital technologies and software solutions to design, safeguard, and maintain the built environment — from infrastructure, mobility and buildings to energy, water supplies and industrial sites. Nereda is the sustainable and cost-effective wastewater treatment technology that purifies water using the unique features of aerobic granular sludge. With over 90 projects completed or being delivered across the world, Nereda is a well-established technology for both municipal and industrial use.
As a preferred supplier, Schneider Electric will combine the capabilities of its EcoStruxure™ Automation Expert solution, the world's first universal automation system, with the Nereda technology to develop the next generation of Nereda Process Control. The control system will improve plant process efficiency and allow wastewater customers to have complete lifecycle management, seamless integration of IT/OT services, and improved system diagnostics for their automation systems.
"I am very excited to welcome Schneider Electric to the Nereda Community. This partnership will benefit our clients with even stronger project execution, plant performance, and opportunities for optimization," said René Noppeney, Global Director of Water Technology Products, Royal HaskoningDHV.