NoNa Desalination converts saltwater cleaner into MIT $100K win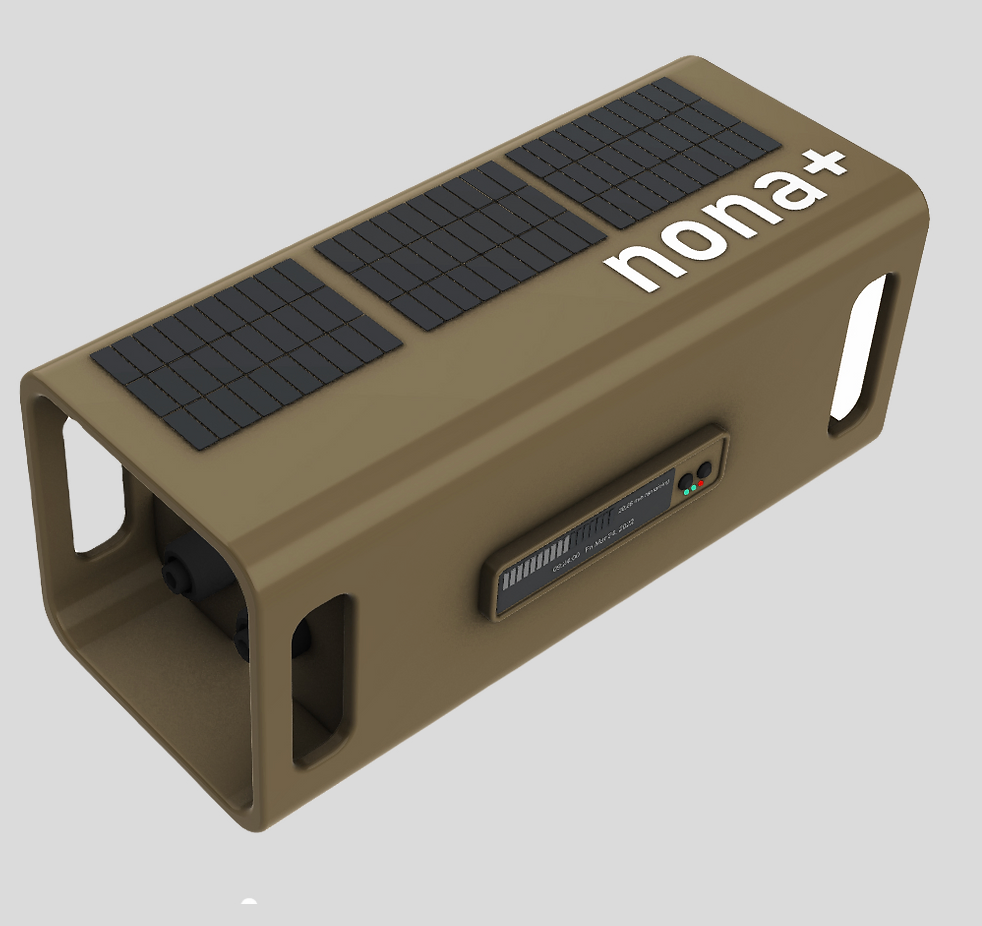 The winner of this year's MIT $100K startup competition uses solar power to convert saltwater into drinking water.
The winner of this year's MIT $100K Launch competition is a portable desalination device that runs on less power than a cellphone charger and is the size of a case of bottled water.

NoNa Desalination will use its $100,000 winnings to put prototypes in the hands of its primary users — sailors — with an aim to reach U.S. emergency preparedness organizations soon after.
"We normally think of water scarcity as a problem for the developing world, but in reality it's a growing problem even for the developed world," said Bruce Crawford, MIT Sloan MBA candidate and CEO of NoNa Desalination.
While hoarding bottled water might be the plan for many of us when faced with water emergencies caused by drought, tropical storms, or infrastructure problems, that's not a good long-term plan, Crawford said. Bottled water is expensive, it takes up a lot of space, and it will eventually expire.
There are portable desalination devices currently on the market, but they tend to be heavy, bulky, and rely on high-pressure pumps to push the water through a filtering membrane, Crawford said.
NoNa's technology passes the water through a channel and uses an electrical current powered by its solar panel to extract salt and bacteria. NoNa's chief technology officer and its advisor are both authors on a paper that describes this approach to desalination.
"We are making portable desalination sustainable and easy," Crawford said.
Nona is a technology development company born in an MIT lab. Our mission is to make portable desalination sustainable, and easy; two things it historically has not been.
Water scarcity is a growing concern due to increasing incidence of natural disasters and draught conditions around the globe. We are driven to apply cutting-edge technology to address the world's growing water needs.
The event, which returned to an in-person venue after two years of a virtual competition, was the culmination of the MIT $100K Entrepreneurship Competition. The overarching competition is divided into Pitch, Accelerate, and Launch contests. Pitch judges 90-second elevator pitches, while Accelerate offers early-stage teams ideas and support from industry experts and entrepreneurs. The Launch competition encompasses whole business plans after a process of legal, design, and business mentorship.
The flagship competition started in 1989 and has served as the springboard for a variety of successful startups, including HubSpot and Akamai. Each year more than $300,000 in non-dilutive funding is awarded to the startup companies.