NYC Drinking Water Quality Report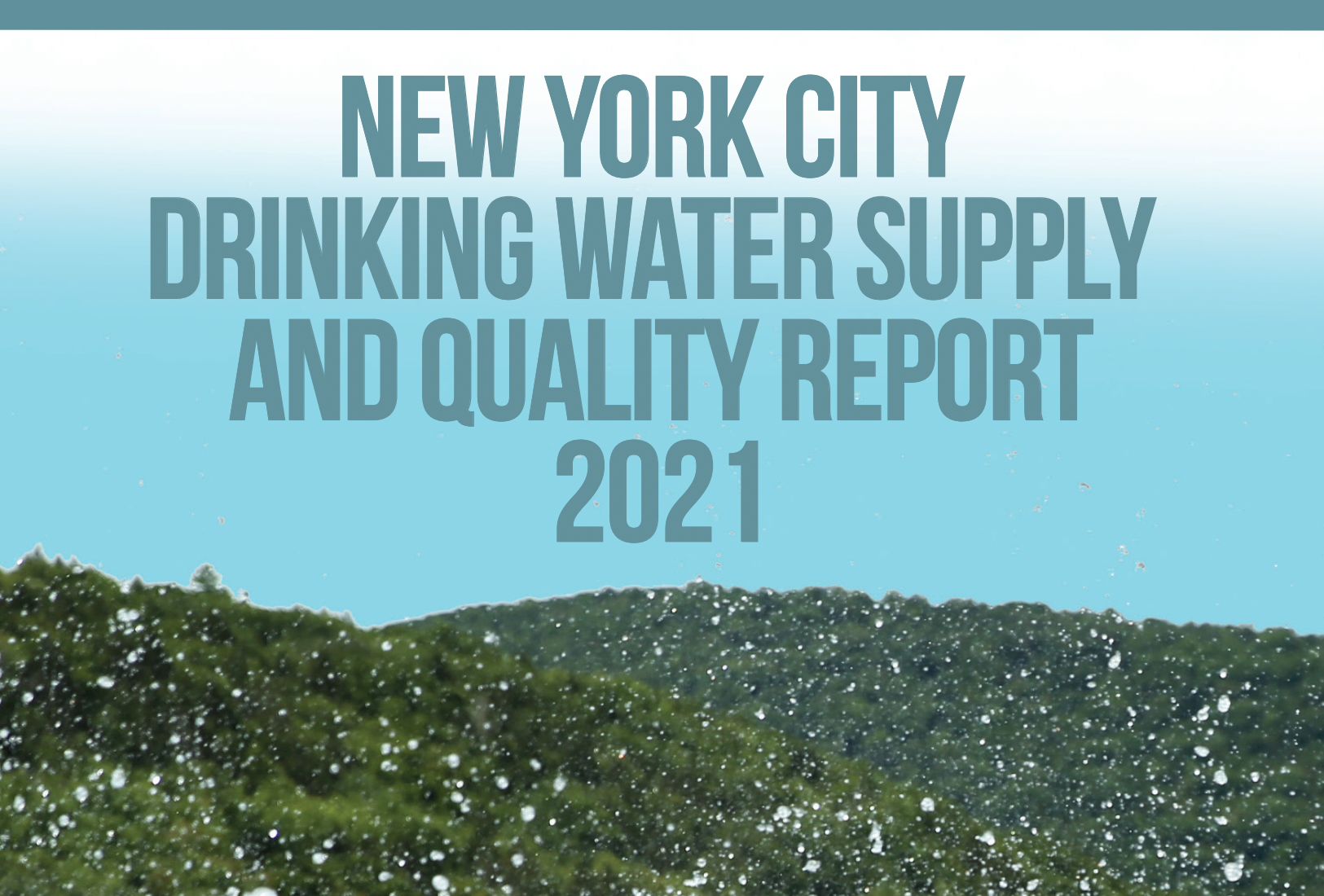 EXECUTIVE SUMMARY
Through all the challenges we faced in 2021, the Department of Environmental Protection (DEP) has remained focused and disciplined in our commitment to being a world-class water utility, and building a sustainable future for all New Yorkers. Each day we continued to deliver one billion gallons of the best tap water in the world to more than 9.8 million New Yorkers.
DEP continuously monitors the water in the distribution system, upstate reservoirs, feeder streams, and wells that are potential sources for New York City's drinking water supply. We have made substantial investments to upgrade and rehabilitate our water supply infrastructure and protect the quality of our drinking water, with multi-billion dollar projects currently taking place at the Catskill and Delaware aqueducts, among others.
More than $1 billion has also been committed to administering a number of watershed protection and pollution prevention programs to maintain the high quality of our drinking water at the source.
This report illustrates that New York City's drinking water continued to be of excellent quality in 2021. DEP scientists collected 44,300 samples throughout our watershed and reservoir system, and from nearly 1,000 street-side sampling stations in every neighborhood across the city, analyzing those samples 556,000 times at our four water quality laboratories. Robotic monitoring stations on our reservoirs provided another 2.9 million tests to ensure DEP was sending the best-quality water to New York City at all times.