Profimeas Asks, "Can VuLink Withstand Winter in Finland?"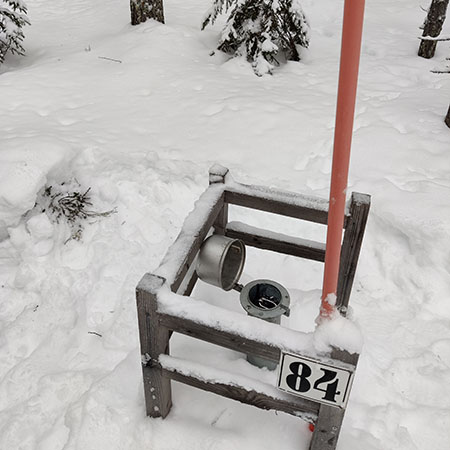 Overview
A months-long deployment reveals how VuLink telemetry performs in extreme cold.
Challenge
Winter temperatures in northern Finland can regularly drop below -20 °C or -4 °F, which can be hard on water monitoring equipment deployed for extended periods. In search of a telemetry device that could withstand such a frigid environment, Finnish equipment distributor Profimeas decided to put In-Situ's VuLink telemetry to the test.
Solution
The firm worked with a local water supply company monitoring aquifer levels in the northeastern part of the country to find a suitable location to deploy a Rugged TROLL 200 level logger and VuLink. The equipment was placed into a borehole late last December and wasn't retrieved until mid-July.

VuLink transmitted data from the probe to In-Situ's HydroVu data services platform, where Project Manager Timo Kähkönen could access it from his warm office near Helsinki.

"For our customers, it's important that the equipment works in cold temperatures, because when it fails, it is most often due to the cold and it's tough to get out to the site to deal with problems," says Kähkönen.

As it happened, during the deployment, heavy snowfall provided a bit of insulation. But temperatures dipped below -20 °C in mid-January, and the equipment was exposed to lows of about -24 °C (-11 °F).

"At one point, we lost transmission, likely due to the snow," says Kähkönen. But in early spring, connection was restored and the VuLink transmitted all the unsent data to HydroVu. "That was very good to see," he adds.
Results
Pleased with the outcome, Kähkönen says he would feel confident recommending VuLink to...

READ MORE