PUB receives S$51 million funding for water research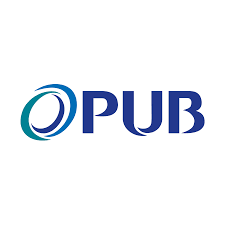 FOR IMMEDIATE RELEASE PUB receives S$51 million funding for water research as part of RIE2025 First two RFPs launched to cover new research areas in water loop resource recovery and impact of climate change on Singapore's water system
Singapore, 13 September 2021 – Singapore's National Water Agency PUB has received S$51 million from the National Research Foundation, Singapore (NRF) under the Competitive Funding for Water Research (CWR) programme, as part of the Research, Innovation and Enterprise (RIE) 2025 Plan.
This is the fourth tranche of RIE funding received by PUB, which will be used to develop innovative and high-impact solutions to meet national water needs over the next five years.
This CWR programme forms part of the larger Innovation and Enterprise (I&E) strategy to develop and commercialise cutting-edge water technologies to cement Singapore's position as a global hydrohub.
With the country's water demand expected to almost double by 2060, continuous research and development (R&D) is required to spur innovative solutions that can ensure a secure and sustainable water supply for the future. Areas of focus identified for R&D include reducing energy use in seawater desalination, increasing energy self-sufficiency in used water treatment and reducing industrial water demand.
In line with the Singapore Green Plan 2030, two new areas of research for the water sector –
i) Waste Reduction and Resource Recovery and
ii) Climate Science and Adaptation – are also included in RIE2025, to address future challenges brought about by climate change.
PUB's Chief Engineering & Technology Officer, Pang Chee Meng said, "PUB has been continuously investing in research and technology to meet Singapore's water challenges with three key aims - to increase our water resources, reduce production costs and improve water quality and security. As the effects of climate become increasingly pronounced, there is a need to study and address the longer-term impacts of climate change on Singapore's water systems, including its effects on various water sources such as the local catchment, seawater 2 and NEWater as well as water infrastructure.
We look forward to receiving proposals with novel and scalable solutions that will help us meet present and future water needs, in order to build a resilient and sustainable water system in Singapore." Focus areas under RIE2025 for CWR programme
Based on the two new focus areas, PUB has launched the first two Request-for-Proposals (RFPs) under the RIE2025 CWR programme for
i) Recovering Chemicals & Minerals from the Water Loop, and
ii) Projecting the Impacts of Climate Change on Singapore's Water System.
Under the first RFP, PUB is seeking technologies and solutions that can recover the following two categories of useful resources:
• Chemicals needed in water and used water treatment processes from local waste streams
• Rare metals relevant to industries from seawater desalination brine
The second RFP aims to study the impact that climate change will have on the Singapore water system for the next 10, 20 and 40 years to guide the formulation of future adaptation strategies. The study will address two focus areas, namely the impact of climate change on water quality and PUB infrastructure.
Applicants are also free to propose other areas of study, except for areas related to flooding and coastal protection, where separate studies are already ongoing.
Applications for the RFPs open today and close on 26 November 2021.
Interested parties may register for an RFP information session on 24 September 2021 via the following link: https://go.gov.sg/rfp-informationsession-2021.
Registration for the information session will close on 21 September 2021.
More information on past projects funded under the RIE's CWR programme can be found in the Annex. Various funding schemes as well as information and details on how to apply for the RFPs are available at https://www.pub.gov.sg/globalhydrohub/funding.
For any further enquiries, please contact: Ms Chay Peck Si PUB, Singapore's National Water Agency Email: PUB_globalhydrohub@pub.gov.sg. For media queries, please contact: Ms Nicole Chan PUB, Singapore's National Water Agency Tel: +65 9748 8551 Email: Nicole_CHAN@pub.gov.sg
About PUB , Singapore's National Water Agency PUB is a statutory board under the Ministry of Sustainability and the Environment (MSE). It is the national water agency, which manages Singapore's water supply, water catchment, and used water in an integrated way. From April 2020, PUB also took on the responsibility of protecting Singapore's coastline from sea-level rise as the national coastal protection agency. PUB has ensured a diversified and sustainable supply of water for Singapore with the Four National Taps (local catchment water, imported water, NEWater, desalinated water). PUB leads and coordinates whole-of-government efforts to protect Singapore from the threat of rising seas and the holistic management of inland and coastal flood risks. PUB calls on everyone to play a part in conserving water, in keeping our waterways clean, and in caring for Singapore's precious water resources. If we all do our little bit, there will be enough water for all our needs – for commerce and industry, for living, for life.