Rapid Legionella testing with the rqmicro.COUNT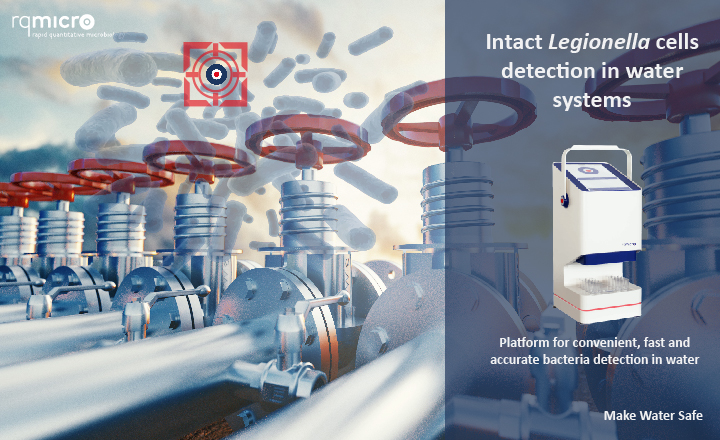 Detection, quantification and control of Legionella are still challenges for the water industry. The new rqmicro.COUNT cartridge-based flow cytometer delivers a true plug-and-play and maintenance-free rapid testing solution. rqmicro currently offers kits for the rapid quantification of viable Legionella pneumophila SG 1, Legionella pneumophila SG 1-15 and total bacterial for various water matrices within 2 hours.

rqmicro's rapid and quantitative results enable users to:
- monitor water systems to improve water safety
- detect bacterial contamination in water systems as quickly as possible
- understand the status of water systems and optimize water treatments

Learn more: CLICK HERE!

Or contact us directly via e-mail: Get in touch!