rqmicro.COUNT: rapid and quantitative detection of bacteria in water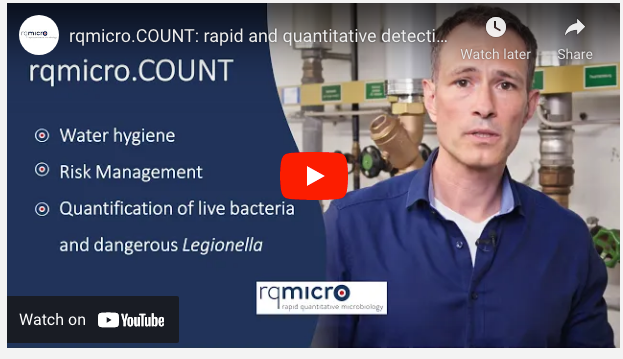 Our solution enables users to keep track of water hygiene with a rapid and accurate testing method.
In a typical situation, our customers monitor sampling points in a building to check for the presence and amount of dangerous Legionella . Another important application is the management of process water systems. rqmicro.COUNT enables users to optimize the management of the water systems based on the rapid analysis of single bacteria.
Would you like to benefit from our products, or do you see an opportunity for collaboration? Contact us today, we are looking forward to talking to you.