Scientists unveil bionic robo-fish to remove microplastics from seas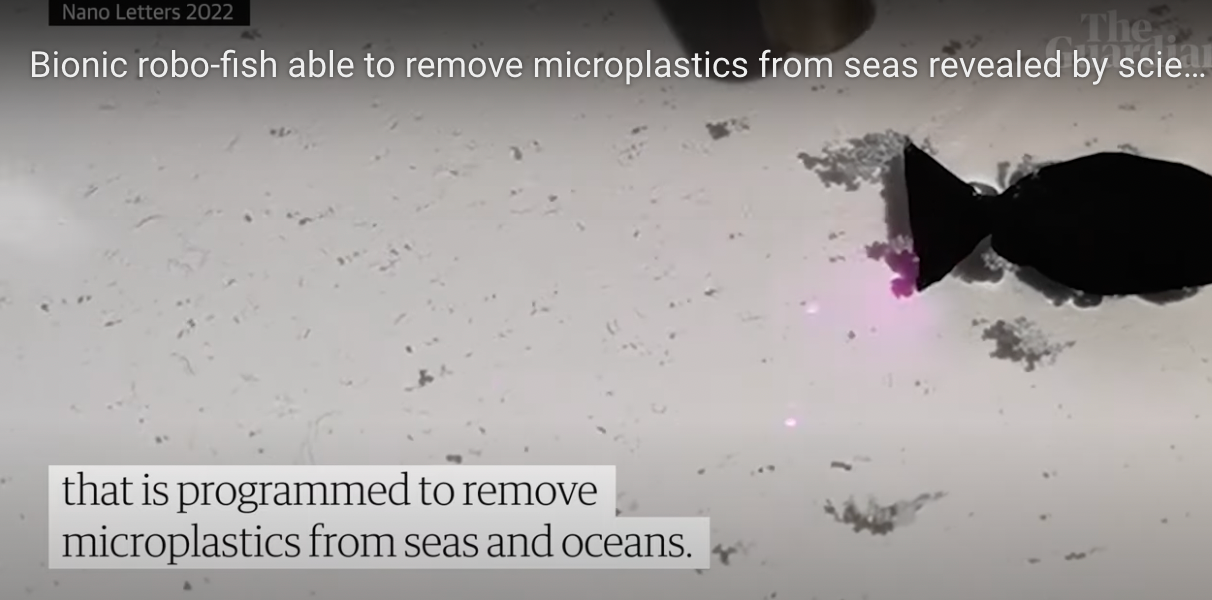 Scientists have designed a tiny robot-fish that is programmed to remove microplastics from seas and oceans by swimming around and adsorbing them on its soft, flexible, self-healing body.
Microplastics are the billions of tiny plastic particles which fragment from the bigger plastic things used every day such as water bottles, car tyres and synthetic T-shirts. They are one of the 21st century's biggest environmental problems because once they are dispersed into the environment through the breakdown of larger plastics they are very hard to get rid of, making their way into drinking water, produce, and food, harming the environment and animal and human health.
"It is of great significance to develop a robot to accurately collect and sample detrimental microplastic pollutants from the aquatic environment," said Yuyan Wang, a researcher at the Polymer Research Institute of Sichuan University and one of the lead authors on the study. Her team's novel invention is described in a research paper in the journal Nano Letters. "To the best of our knowledge, this is the first example of such soft robots."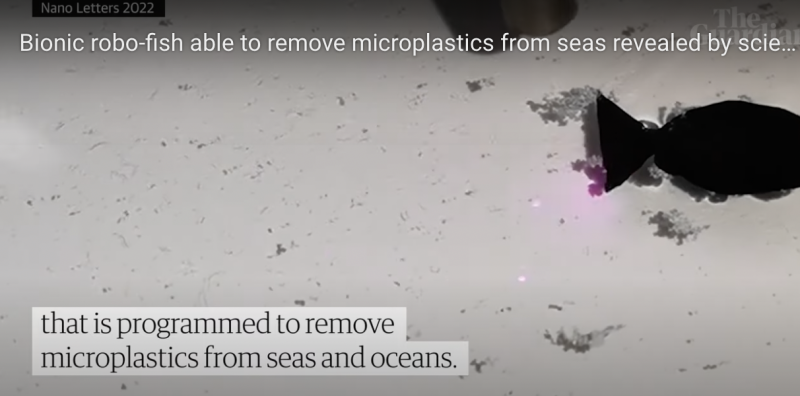 Researchers at Sichuan University have revealed an innovative solution to track down these pollutants when it comes to water contamination: designing a tiny self-propelled robo-fish that can swim around, latch on to free-floating microplastics, and fix itself if it gets cut or damaged while on its expedition.
The robo-fish is just 13mm long, and thanks to a light laser system in its tail, swims and flaps around at almost 30mm a second, similar to the speed at which plankton drift around in moving water.