Sewage Waste Water – Malodours | BioPhysics Reasearch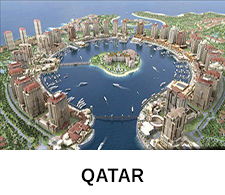 Sewage Waste Water – Malodours
In 2005, the Public Works Authority in Qatar issued a contract aiming to reduce hydrogen sulphide and other malodorous gas levels throughout a catchment area designated PS30. In addition it required:
A reduction in the level of sewer slime (biofilms) in the sewage catchment pipe and thus suppress sulphide production.
Reduce the cost of asset degradation from corrosion.Maintain clean sewage pipelines and wet wells, free from blockages caused by organic deposition of fat, oil and grease.
Assist in front suppression in the biological oxidation in the Sewage Treatment Plant, Reduce quantities of sewage sludge at the Sewage Treatment Plant and so improve treatability of the effluent.
Stabilize the pH of the raw sewage.
Results
During the period of the contract, SolEco Organic Concentrate demonstrated a progressive and overall, exceptional change for the better. The Malodours were eliminated, to the relief of both the general public and to the environment.
Outcomes
Dissolved Sulphides Test Result – 6th September 2006 PS30 – 1.7 ppm – reduction of 85%
H2S Gas Test Result PS30 – 24th/25th September 2006 – 30 ppm – reduction of 80%
Some of the information has been condensed in this article in order to provide an overview of the issues and the soluti