Solar-powered water desalination tech for off-grid applications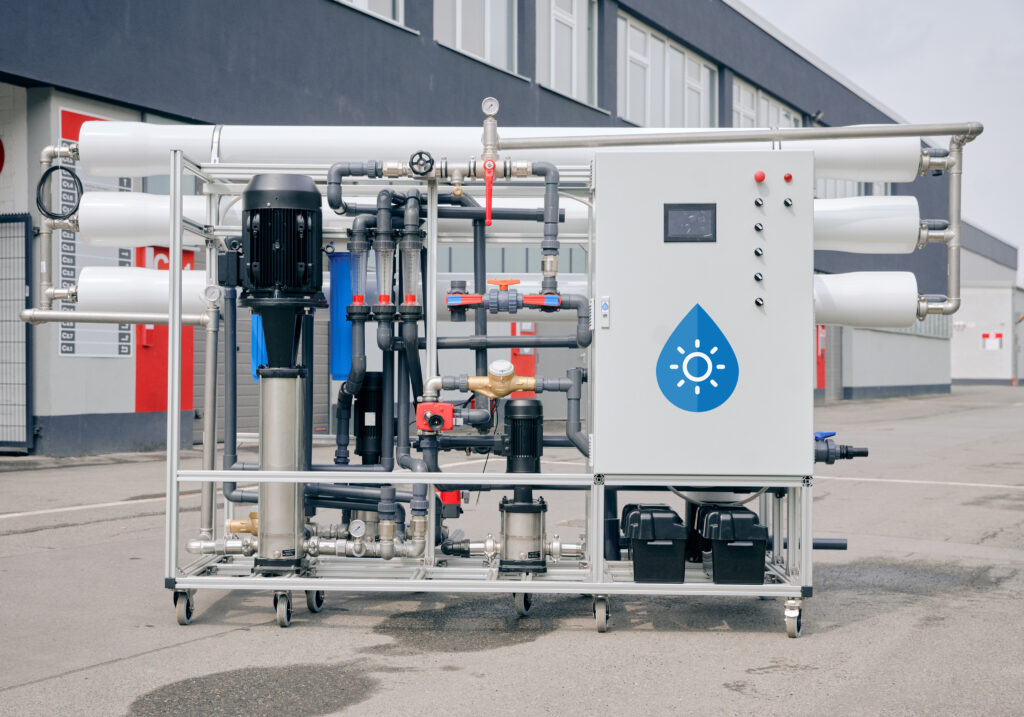 Berlin-based Boreal Light has developed water desalination tech powered by PV for off-grid applications. The solution uses 460 W solar panels from Chinese module manufacturer DAH Solar and produces clean water from direct seawater at a cost of €0.50 ($0.78)/m3.
Boreal Light, a German technology company, has developed a PV-powered water desalination machine for off-grid applications.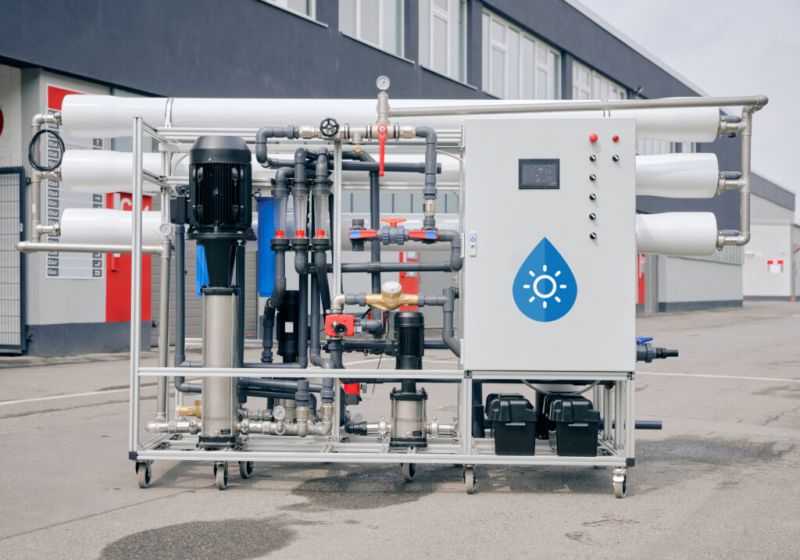 The Winture Planet Cube machines have capacities from 1,000 litres per hour to 50,000 litres per hour. The size of the solar array needed to power these machines is a function of three factors: their capacity, the salinity of the water, and the depth of the borehole which water is extracted from. The technology uses seawater, wastewater, brackish water, or surface area as inputs.
"On average, a machine of 2,000 litres per hour needs a PV array with an installed capacity of 11 kW, for most projects we developed in Sub-Saharan Africa," Hamed Beheshti, CEO of Boreal Light told pv magazine. Other projects include a 15,000 litre per hour machine in Iraq using a 90 kW PV system.
Boreal Light oversizes the solar arrays to sidestep the need for using batteries.
"We are extremely against using batteries because it brings a lot of extra costs, transportation, and maintenance. Instead of storing electricity from the solar panels, we produce more water and store it – it is way cheaper," said Beheshti. "The machine in the Iraq project, for example, needs a maximum of 49 kW of electricity."
The excess water is usually used for fish farming, irrigation, and sanitation. The company also uses the electricity excess for charging electrical cargo bikes used for distributing water, and for charging battery banks of nearby schools.
The solution uses 460 W monocrystalline silicon PV panels from DAH solar. The water desalination machines employ a low-pressure reverse osmosis membrane with a lifetime of three to five years and are built to last 25 years, according to Beheshti. Their production cost of water from direct seawater is €0.50 ($0.78)/m3. For brackish water, the price decreases to €0.28/m3. Depending on capacity, the machine can cost from €20,000 to €1 million ($311,000 – $1.56 million). The company's clients range from aid organisations and NGOs to businesses, farms, and hospitals.
The Winture Planet Cube is connected to the internet via a SIM card, which allows Boreal Light to perform remote monitoring and control the machines from Berlin.