Sustainable Development of Zero Liquid Discharge (ZLD) Water Treatment Process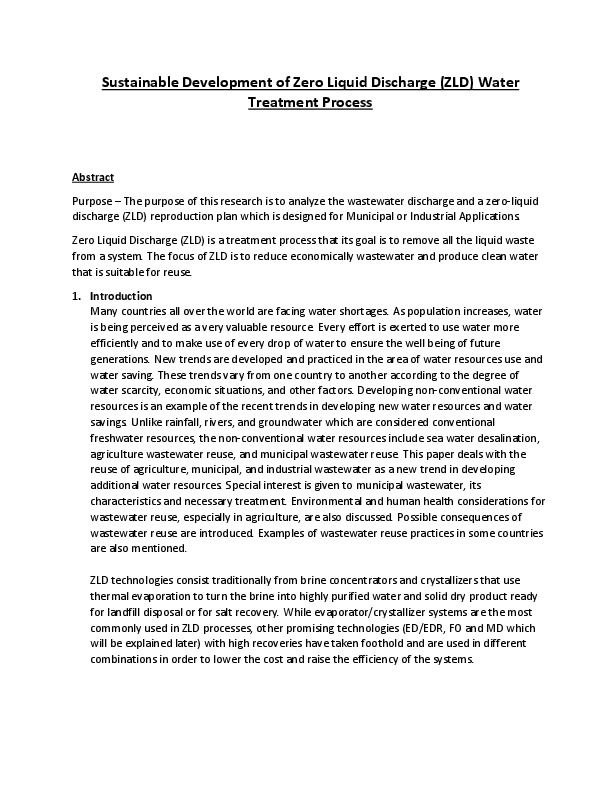 My Research Plan is on

Sustainable Development of Zero Liquid Discharge (ZLD) with Water Treatment Process
The Purpose – The purpose of this research is to analyze the wastewater discharge and a zero-liquid discharge (ZLD) reproduction plan which is designed for Municipal or Industrial Applications.
Zero Liquid Discharge (ZLD) is a treatment process that its goal is to remove all the liquid waste from a system. The focus of ZLD is to reduce economically wastewater and produce clean water that is suitable for reuse it for Flashing bathroom, Irrigation and Industrial Applications.
I`d like to hear your idea for my research.
Regards;
Islam