The bim4water data taskforce releases key recommendations for public consultation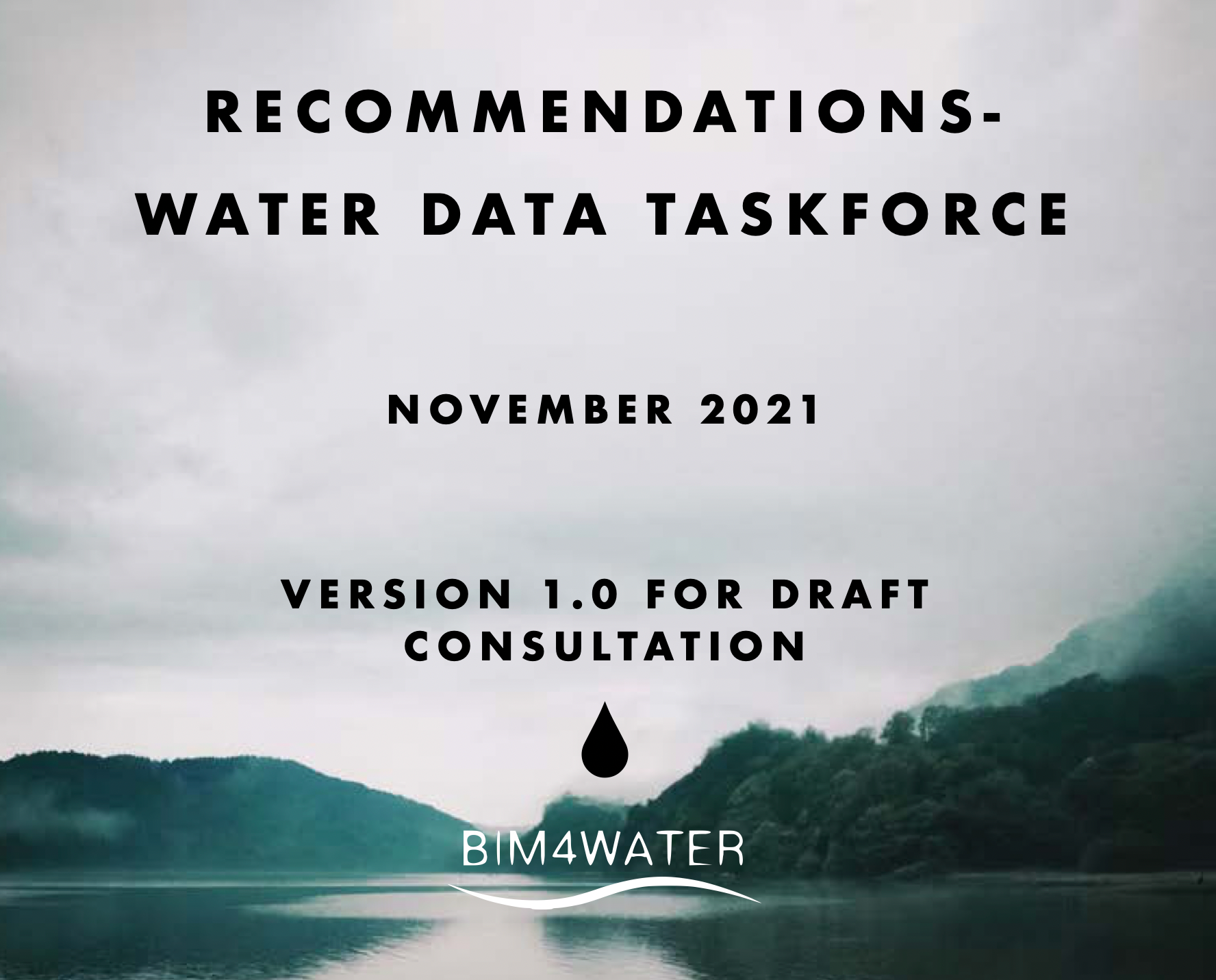 The Water Data Taskforce (WDTF) was set up in 2019 by BIM4Water, with support from the Government's Geospatial Commission and the Centre for Digital Built Britain. Its impetus was driven by the need to identify opportunities to unlock the value of infrastructure data in the water sector and to promote stronger collaboration in data sharing initiatives in the UK, particularly across infrastructure sectors.
The work of the WDTF includes:
Engaging the water sector with key infrastructure data project stakeholders, such as the National Digital Twin programme, the water innovation fund and the Geospatial commission.
Promoting visibility of industry projects concerned with Open Data, Digital Twinning and Data sharing best practice.
Sharing innovation and ideas from other sectors (energy, telecoms, transport..)
Gauging the industry's views on high level priority areas for supporting digital transformation and the development of a collaborative, industry wide data strategy.
Our Recommendations for Action
The WDTF is underpinned by the BIM4Water Water Digital Roadmap (2021-2026) which seeks to support the water industry in achieving digital maturity - as part of this, the Taskforce seeks to support a step change in the way data and information is produced, reported, used and promoted by both companies and regulators..
In November 2021, the Taskforce announced its 2022 recommendations for draft consultation, which encapsulate the views of the sector based on an 18 month journey of capturing thoughts and ideas from our taskforce members, to deliver tangible change in the sector.
The initial findings have helped to identify 5 key areas, listed below, which need to be addressed by concerted collaboration between regulators, water companies, government and wider industry:
Development of a standard water industry data strategy.
Making published data more open and visible.
Leverage data to promote "collaborative" cross utility use of assets.
Centralise research and innovation activities related to water sector data.
Foster & promote data sharing projects between, government, regulator and the water industry.

See publication attached!
Get Involved!
The recommendations are now available for consultation and a detailed set of recommended actions are available to access for all British Water members (Please contact BIM4Water Water by email for more details) - BIM4Water will close the consultation period on Thursday the 31st March 2022. A survey form will be provided to capture evidence and opinions on the recommendations in December 2021. We also welcome any feedback by email.
We are seeking views from all who work in the water sector, so please provide your input! The results are anonymised - just provide your organisation name, and sector type and submit your response.