The cure for blue-green algae blooms in South Florida?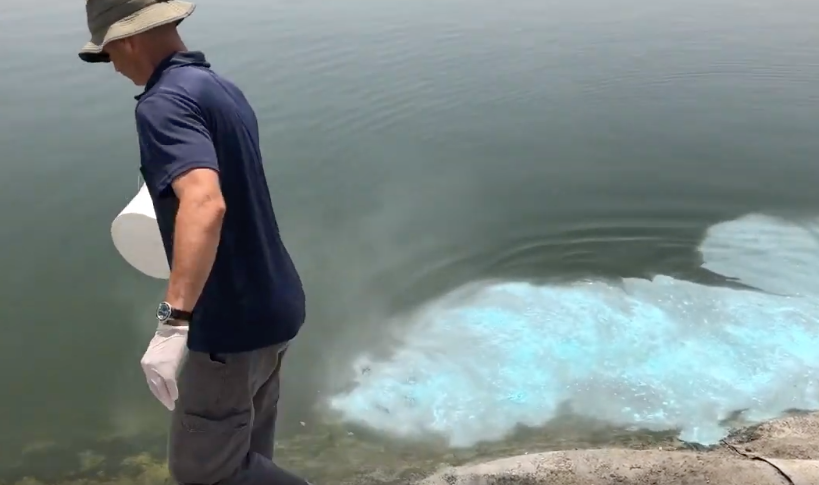 PAHOKEE, Fla. (CBS12) — A group of international scientists says they could have the cure for blue-green algae blooms in South Florida.
Blue Green Water Technologies is a group of scientists out of Israel that have been working on products that can kill toxic algae.
The technology has been used all over the world, including in the Loxahatchee River and local canals.
Scientists work on cure for blue-green algae in South Florida (WPEC)
The chemicals work by finding and dissolving toxic algae in bodies of water.
They slowly release algaecides in water that are designed to prevent the intensification of blue-green algae.
"To rehabilitate what we call the immune system of the lake. To allow it to protect itself against those invasive species and ultimately, the idea is to allow everybody around to enjoy it and to use the water as it should," said Eyal Harel, the CEO of Blue Green Water Technologies.
Company leaders have been in talks with Governor Ron DeSantis over the last few weeks about using this in Lake Okeechobee.
They already successfully killed off blue-green algae and kept it away in Lake Minneola, near Orlando.