The Water Tower's ribbon cutting opens door for Gwinnett to become a major research destination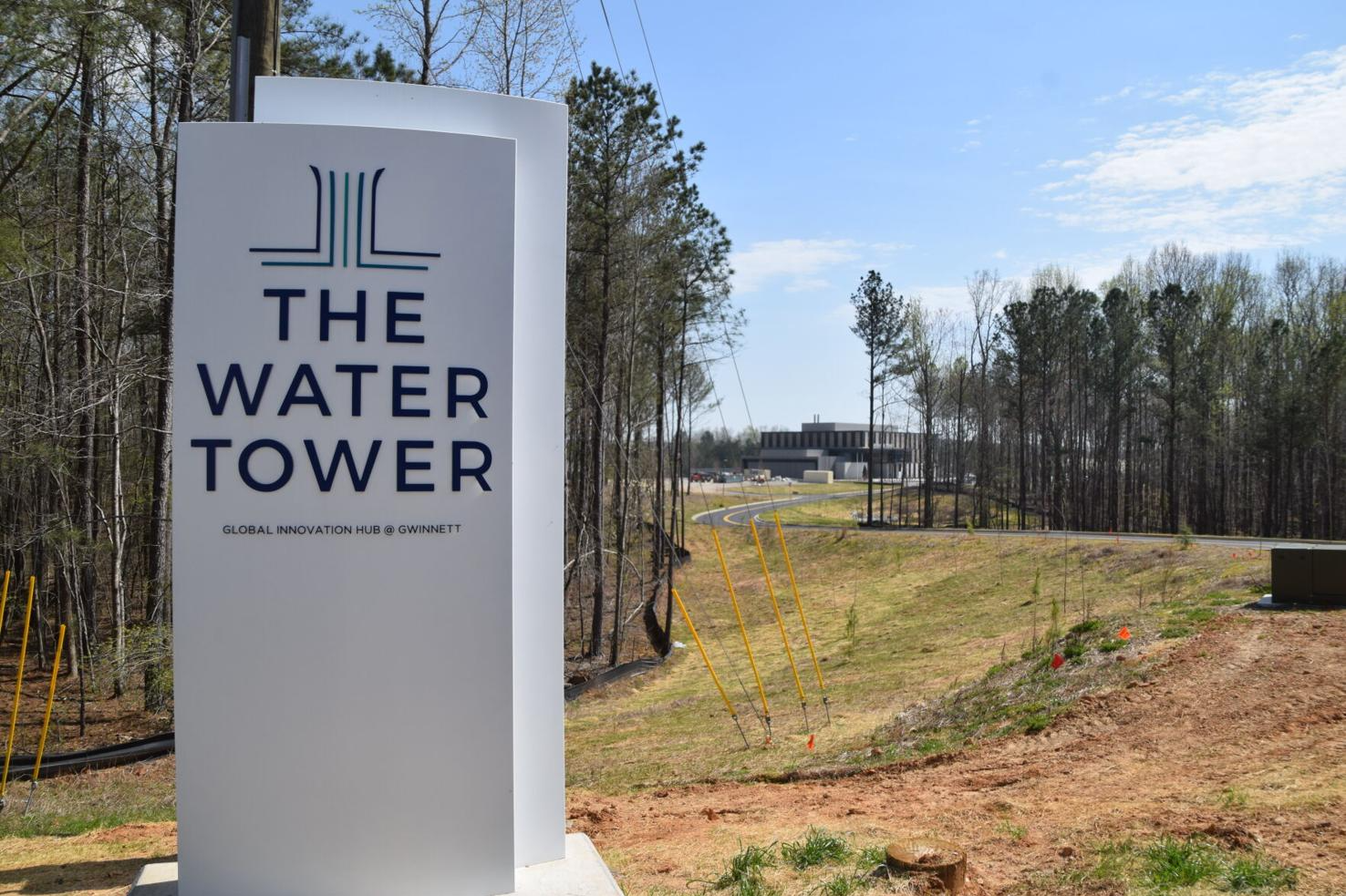 By Curt Yeomans curt.yeomans @gwinnettdailypost.com

When former Gwinnett County commission Chairman Wayne Hill looked out a window as he flew a plane over the Buford area in the mid-1990s, he didn't realize he'd found a site that would one day between a center for water innovation and research.
He initially just thought he'd found a place in a remote area to build a sewer plant to meet the demands of a rapidly growing population. At that time, the county kept running out of capacity to handle all of the sewage that kept increasing along with the population.
That facility ended up eventually becoming the F. Wayne Hill Water Resources Center, which became a model for innovation in cleaning wastewater before returning the water to its original source.
Up Next - Need2Know: Ukrainian 'Genocide,' Brooklyn Subway Shooting & NY Lt. Gov. Resigns
Catching you up on what you need to know on April 13, 2022, with President Biden referring to the Russian invasion of Ukraine as a genocide, a suspect has been identified in the Brooklyn subway shooting that injured 23 people, New York's lieutenant governor has resigned due to bribery allegations, and more.

"What happened was we got turned down for a plant in the southern end of the county," Hill said. "We didn't have a place to build, and this was before the Mall of Georgia. At that time, I was flying a small plane and one day, I was out flying around and looked here in this "Y" and there was (only) one house in it.
"And, I told the engineers to come and look at it, and they told me I was crazy because it was too high in the basin. Well, after the state said we had to carry water back to Lake Lanier, it looked like I was brilliant, but it was just dumb luck that we wound up the way we did."
The Hill plant now has a new neighbor which is something the former commission chairman never envisioned: The Water Tower, the water innovation and research center which is located between the Hill water plant and the Gwinnett Environmental and Heritage Center.
The Water Tower held its grand opening on Wednesday and will officially open its doors on Friday.
"It's going to be another feather in our cap," Hill said of the new facility, which is designed to build off the F. Wayne Hill Water Resources Center's legacy.
But, in a way, the ribbon cutting ceremony represented more than just the opening of the water innovation and research center. It also represented to opening of a new era of Gwinnett being a research destination.
The Water Tower is the first of two major research-oriented sites in Gwinnett County that have been announced in recent years. The other site is the massive Rowen development in eastern Gwinnett, which is expected to take decades to build out, but will a destination for agricultural, environmental and medical research.
"We want to be a pioneer in best practices around innovation, agriculture, technology, water," Gwinnett County Commission Chairwoman Nicole Love Hendrickson said. "This is the new wave. This is how we're going to sustain ourselves, by continuing to evolve and sites like Rowen and The Water Tower pretty much affirm our commitment to advancement around those areas so we can continue to sustain ourselves.
"This is about economic development. It's about quality of life. It's about sustaining our county as we continue to grow and evolve into the future."
Melissa Meeker, who is the CEO for The Water Tower, said the center's first tenants are expected to begin moving into the center within the next two weeks and businesses that will operate out of the facility's co-working space should be moved in by the end of April as well.