UpLink made a call for solutions to tackle plastic pollution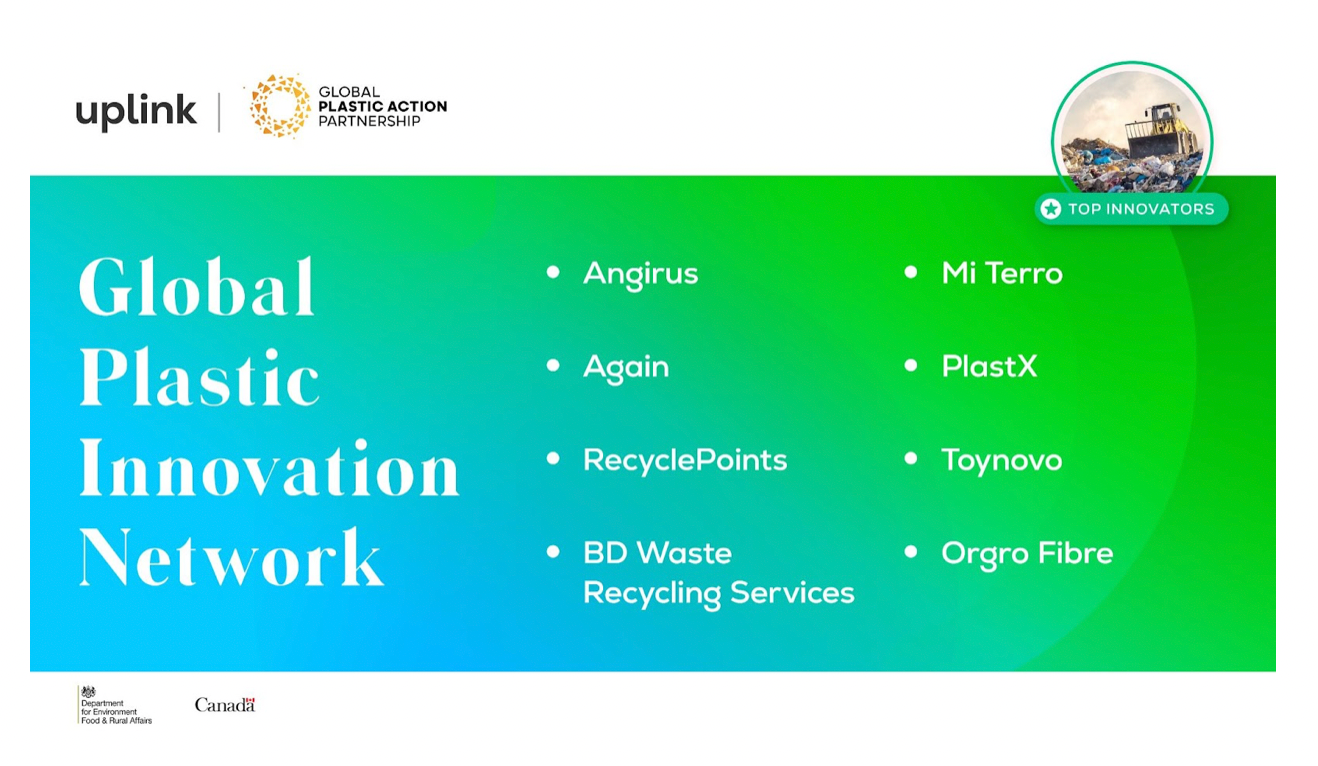 Announcing our Global Plastic Innovation Network
Cycle 2 Cohort
We're delighted to introduce our latest cohort of Top Innovators for our Global Plastic Innovation Network (GPIN)!
From redesigning products and packaging to transforming how plastic waste is managed, these 8 breakthrough solutions enable us to imagine a cleaner, safer planet.
We're looking forward to working with them, to provide the visibility and connections they need to scale up their innovations. Learn more about the latest GPIN cohort.