US Patent Granted to Graphene-Based Environmental Remediation Technology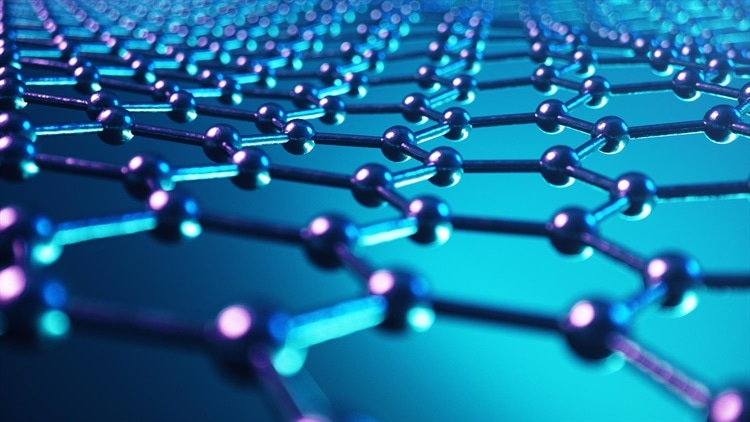 Image Credit: Shutterstock.com / Rost9
A graphene-based material that could filter heavy metals and other contaminants from water and air has been patented in the US.
Environmental remediation involves the removal of pollutants or contaminants from areas of the environment such as solid, groundwater, sediment and surface water. There is a wide range of approaches, techniques and methods that can be used to clean up harmful pollutants such as heavy metals like mercury and arsenic.
Among these different approaches to cleaning up ecosystems, graphene is frequently highlighted for its remarkable properties, including its flexibility and strength. It also just so happens that the atom-thick sheets of carbon atoms that make up graphene are useful in environmental clean-up operations; their matrix-like arrangement can act as a filter to remove contaminants from both liquids and gases.
It is exactly this property that Sparc technologies  —  a South African-based company — is looking to utilize in a novel graphene-based material to be used in waste remediation.
Related StoriesThe company has been granted a US patent that allows them to exclusively use graphene's ability to sieve gases and liquids to remove heavy metals. The material, known as polyamine-modified reduced graphene oxide, or ParGO, has already demonstrated its efficiency in filtering other contaminants, performing significantly better than current remediation methods.
Testing a Graphene-based Solution to Pollution
Earlier this year, Sparc Technologies reported that their absorbent graphene-based material  —  ParGO  —  demonstrated a 100% improvement in environmental remediation, making it significantly more efficient than other commercially available remediation products.
The material developed by Sparc in conjunction with the University of Adelaide was tested for its ability to filter PFAS  —  human-made chemicals used in both consumer and industrial products such as carpets, fabrics, paints, and cleaning products — from water.
The widespread use of PFAS and the fact that they can linger in water and soils for many years has made these chemicals a major environmental concern. This situation is exacerbated by the fact that PFAS can accumulate in the bodies of animals and humans and has been linked with severe health problems such as cancers and tumor growth,
The current industry standard absorbent for PFAS is granulated activated carbon (GAC), Sparc says that ParGO doubled this material's clean-up efficiency.
The team behind ParGO is currently investigating if the graphene-based material can be adjusted to not only remove PFAS but if it can also destroy these potentially cancer-causing chemicals.
The company will also expand the remit of their ParGo technology beyond heavy metal and PFAS removal to discover if it can assist in the filtration of organic contaminants from air and water. This could make ParGo a vital part of the battle against environmental contaminants and in limiting the pollution of delicate ecosystems.
As well as addressing an important environmental issue, with a market valued at around 104.6 billion USD  —  expected to rise to 158.8 billion USD by 2026 ¹  —  environmental remediation technology is a burgeoning business.
Now the patent has been granted for the material's use as an environmental remediation method, Bartels says that Sparc will begin discussions with commercial partners to develop the technology further.
This could make Sparc one of the companies to watch as the environmental remediation market continues to grow.
Sources
1. 'Environmental Remediation Market with COVID-19 Impact Analysis by environmental medium(soil & groundwater), Technology (Bioremediation, Pump & Treat, Soil Vapor Extraction, Chemical Treatment), Site Type, Application, and Region — Global Forecast to 2026,' ENERGY AND NATURAL RESOURCES MARKET RESEARCH REPORTS, [2021].