Wastewater solution perfect for multi-faceted business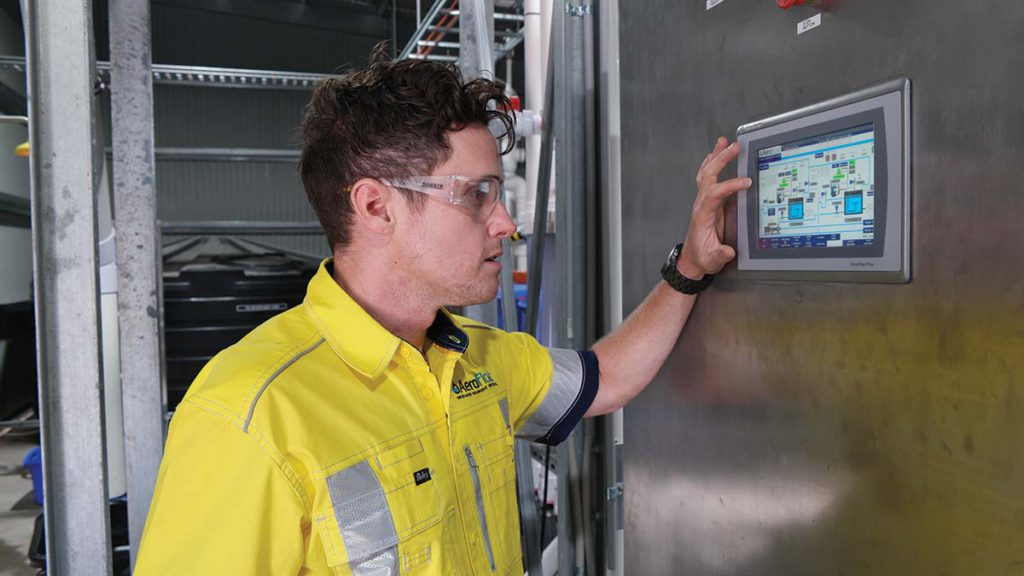 With several wastewater streams and a growing business, Cupitt's Estate needed a reliable wastewater treatment system. Aerofloat had the solution.
Set in the beautiful rolling hills of coastal southern New South Wales just outside Ulladulla, Cupitt's Estate is an establishment that has many strings to its bow. It is a winery, a brewery, a farm and a cheesemaking enterprise. It also has a restaurant and on-site accommodation. Having such a diverse portfolio of businesses is a boon, but there is also a downside when it comes to addressing the wastewater created by these endeavours.
Having started it up in 2007, general manager Tom Cupitt knew by 2019 he needed to address the company's wastewater issue as the amount of effluent increased as the business grew.
"We had problems with the way it was operating as we are in a bit of an environmentally sensitive area," he said. "We are right by a lake and we disposed of our effluent onsite, so we needed a better solution to help us with our environmental sustainability and responsibility."
The old method wasn't effective anymore. It was a trench system, whereby Cupitt's Estate used to put the wastewater into the soil. The old system was struggling under the growth of the business. A new solution needed to be found, and quickly, because the company was still growing.
"I did some research to find the right company to solve our unique problems," said Cupitt.
Enter wastewater specialist Aerofloat. For the past 11 years the company has offered many solutions to the food and beverage industry, but even this one was unique for Michael Anderson, general manager at Aerofloat.
"The scope of the job incorporated a lot of due diligence by us at the beginning – to properly understand all the different waste streams they had. It wasn't straight forward at that point. We needed to understand the actual loads from each of the streams and the volumes from those streams," he said. "It was a mixture of industrial wastewater and domestic municipal waste from the toilets, showers and laundry. Once we had the loads validated, from there we were able to get a total peak load, the strength of the wastewater and the flow. Then, in consultation with the council, we were able to determine what the effluent standard we needed to achieve for irrigation onsite."
Aerofloat put in a biological treatment system designed to achieve the desired results. The process it used is called Sequence Batch Reactor (SBR), which is followed by disinfection. Before the company got the order, it did the conceptual designs and drawings, which gave Cupitt confidence that the company knew what it was doing and could solve their problem.
"When you start these plants up, you have to bring a culture in from somewhere," said Anderson. "The biggest problem we faced was that there was a very big rain event prior to that. We had to truck a seed sludge from a long way away because the local plant got washed out in that high rain event. There was no seed sludge within miles. With seed sludge, you are basically taking the microorganisms from one treatment plant and bringing it to Cupitt Estate's site so they can acclimatise relatively quickly, especially if you get something from similar waste. Then you are away."
The new system is above ground, and Cupitt is very happy with the result. As well as taking care of the estate's wastewater needs, it also has a secondary use.
"The water goes in dirty and comes out crystal clear," said Cupitt. "It looks like drinking water but it isn't drinking water. If it had a bit more filtration it could be used for a lot of different uses. Which is where we want to take it in the future – we could potentially upgrade it. But for now, we reuse the water to irrigate a paddock, which we grow crops to feed cattle."
On a practical level, Cupitt has been pleased that the sludge tank hasn't had to be emptied very often.
"Our sludge tank only needs to be pumped out once every two or three months. The bacteria in the system breaks down the solids. It does produce sludge but we have only had it pumped out once since commissioning near the end of 2020," said Cupitt. "We were expecting it to happen every two weeks or four weeks, but we didn't know until the system was up running when we would need to pump it out. It was a lot less than what we were expecting."
Overall, Anderson was pleased at how the job went.
"With these types of builds we are focused on removing suspended solids, fats, oils and grease," he said. "Primarily, we were concerned about the BOD (biological oxygen demand) because while it might be low in oils and grease, it can be very high in organic loads, for instance, the whey from the cheese making or the sugar in the wine. That is what we had to take into consideration. It has a much higher load than that from the toilet waste from, say, 500 patrons at a restaurant. That is why industrial waste water is strong by volume. You have to make sure you balance all the streams and find out what you are designing for. "
Cupitt, too, was very pleased with the end results, as well as how to utilise the system and back up service.
"This system is highly automated but easy to operate," he said. "They can make it as manual or as automated as you want. Service is fantastic. If anything happens in the system – say there is a high-level alarm – the team at Aerofloat will get the alarm, and they will let us know and sort it out. If something needs doing, they tell us and walk us through it – if a valve needs opening or something like that.
"You can call them seven days a week, and with the system itself if there is any issue they can fix a lot of it over the phone, which is really good for us. It's a huge improvement on our old system, which was unpredictable and unreliable."