WaterLOUPE From water scarcity risks to solutions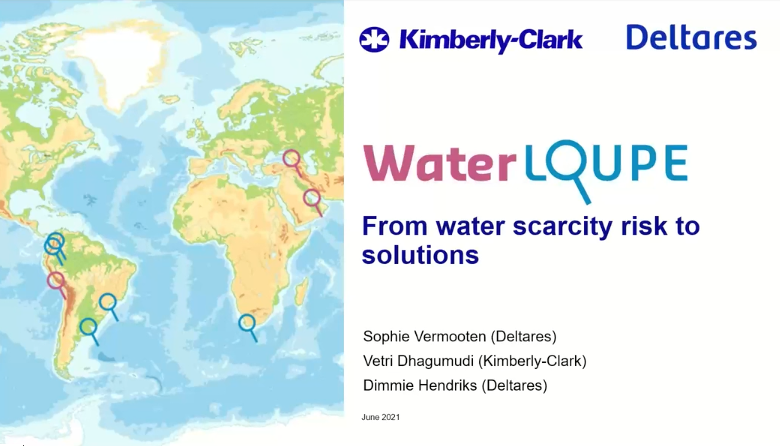 WaterLOUPE From water scarcity risks to solutions
The aim of this webinar is to inform you on the benefits the WaterLOUPE tool can have for your work and to explore opportunities to engage with us.
WaterLOUPE is a user-friendly dashboard that provides information on water scarcity risks now and in the future of your river basin. It combines data on hydrology, exposure and vulnerability at the local level.
As opposed to other existing tools, WaterLOUPE takes the vulnerability of actor-groups into account when calculating the risk. This component is key in identifying local risks and in choosing the right solutions in the catchment area to reduce water risks.
The presenters in this webinar are
· Sophie Vermooten (Deltares)
· Vetrivel Dhagumudi (Kimberly-Clark)
· Dimmie Hendriks (Deltares)
· Panel of experts for the Q&A
The webinar took place on 21 June 2021.