Bipin Ranade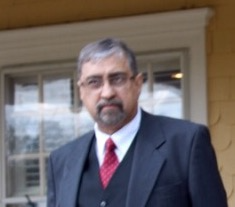 A global project and environmental management professional with over 25 years of proven experience in Project Management of chemical and environmental projects as well as Technical support, Product Management / Applications and Business Development in the water and wastewater treatment and water recycle field.

During leisure times have special interest in developing solutions for rural water supply and renewable energy powered drinking water treatment and storage.

Solid background in chemical project design engineering and execution including all necessary utilities. Lead Engineer ( Projects and Contracts) for design and installation of a number of chemical plants prior to shift to the environmental projects in the refinery/ chemical food and Pharma sectors.

Diverse business and project development experience across international locations (Asia, USA and emerging markets) in the industrial markets.

Managed technology suppliers, vendor partnerships and project teams internationally to win number of prestigious contracts and oversee implementation within time and budget.

Expertise: Strong technical design background in chemical engineering unit operations and processes, separation technologies, utility design, water treatment and reuse and related recovery applications.

Backed by marketing management education from a premier institution have demonstrated a solid understanding of the business case and an ability to translate customer voice into key result areas - drill down to key customer issues / expectations and find innovative ways to meet them

Thorough understanding of Project management, organization and effective communication and implementation on the supplier side as well as with leading Engineers/Consulting Companies.

Ability to configure site specific solutions and demonstrate substantial savings through value engineering and innovative design concepts

Development of value engineered products and augmentation designs based on extensive utility, troubleshooting and pipeline engineering knowledge. Have demonstrated substantial savings in engineering and procurement costs in a majority of cases handled.

Mentor to younger colleagues and engineers

Business and technology savvy
Have developed number of unique designs
Development of programming tools and training materials as aids.