Prof. Pradeep Nair, Professor & Director Research at Central University of HImachal Pradesh, India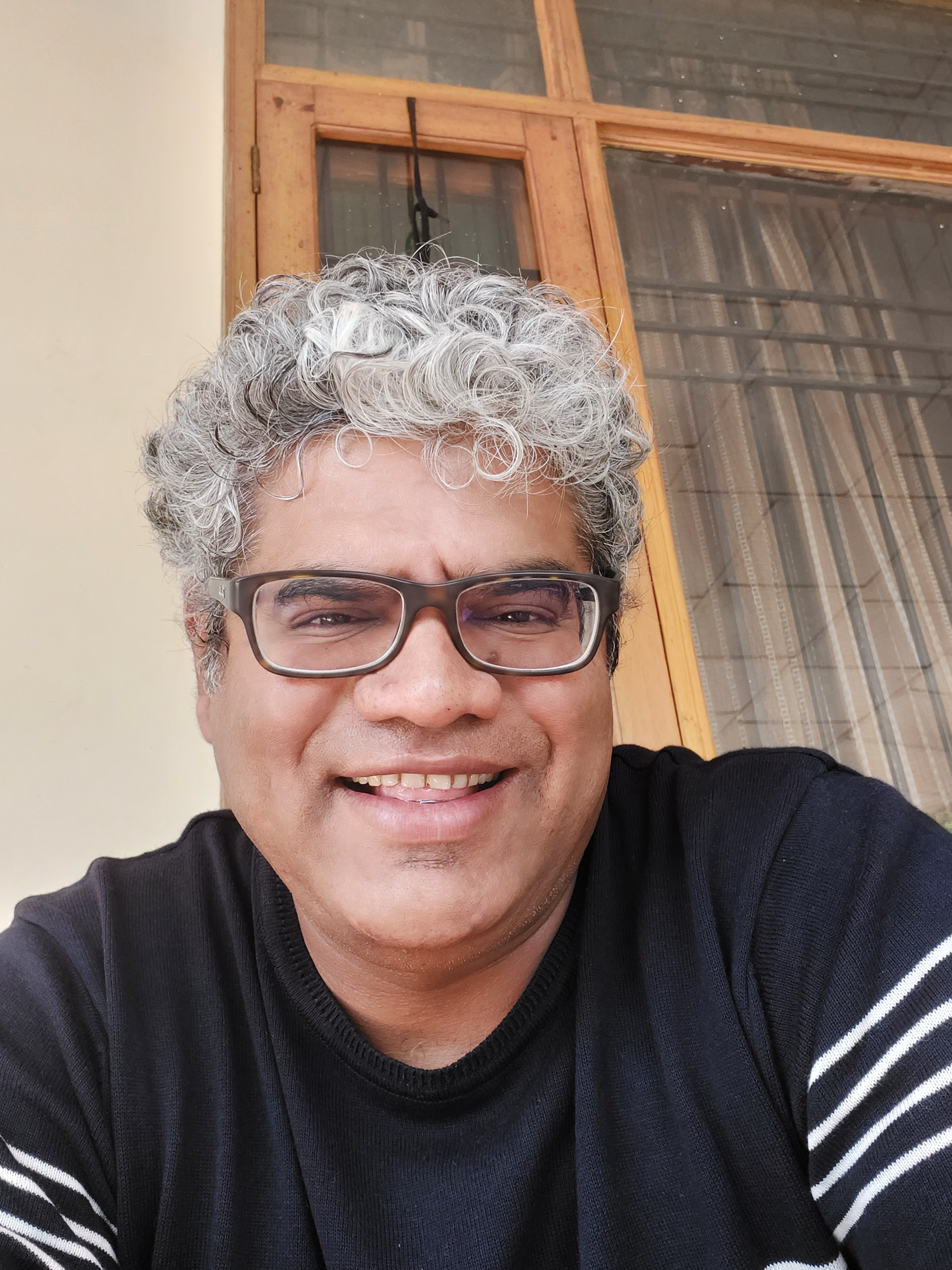 Presently, I am working as Professor in New Media with the Central University of Himachal Pradesh, Dharamshala, India and my research interest is in exploring the relationship between local media and climate change with a focus on the information needs of rural communities.
I conduct some grass-root activities in the form of small sensitization workshops and community outreach campaigns to help the local community to understand the impact of climate change on local ecologies.
I voluntarily work for Water and Climate Coalition, UNICEF and some other development agencies as a Resource Person and extend my understanding through lectures, interactive discussions, and outreach activities.
I am working for Centre for Agriculture and Bioscience International (CABI) as a Senior Editor for the One Health resource collection and I am serving and had served in the Editorial Board of peer-reviewed journals like Asia Pacific Media Educator, Pedagogy in Health Promotion, Educational Technology Development and Exchange and Frontiers in Digital Health.
Currently I am reviewing journals – WHO Health Bulletin, British Medical Journal, Communication Inquiry, Journalism Studies, European Journal of Communication, Frontiers in Public Health, Health and Technology and Asian Ethnicity.
My engagement with Our Future Water as Young Water Leader will be useful for me to explore the expanded role of communication outreach in increasing the ability of local people of nearby communities to engage them on advocacy and policy issues related to climate resilience and maintaining the local biodiversity and empowering communities with water data, information, monitoring systems, and policies that enable informed decision making.