Pulkit Sethi, CEO at Amba Engineers And Project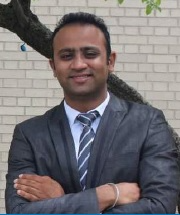 Experience

- I have over 8 years of experience in water and wastewater treatment industry during which I have had the opportunity to design and manufacture wastewater treatment systems for some of the most challenging wastewaters of textile, pharmaceutical, edible oil and paper industries .It has been a roller coaster ride wherein I have continuously learned and implemented my learning's in my designs.

Knowledge

– I can run RO design projections on ROSA, WINFLOWS and IMS Design software. I use AutoCAD for design and manufacturing drawings. I have made excel design sheets for design of MBBR, MBR,SBR and Activated Sludge systems. I can make process flow sheets on AutoCAD for system layouts. I can design the complete industrial and municipal wastewater recycling systems myself and get it implemented..

Problem Solver

– I have solved problems of some of the very complex wastewaters like recycling of mink blanket wastewater which gets gum and sticky substances in it during printing process. I have achieved 85% recovery of wastewater even in such harsh conditions.

A Learner

– Every year I learn about new technologies and implement them in my system designs.

Customer Relations

– I understand the needs of the customer and give them solutions accordingly. A happy customer always brings at least one new customer is what I have learnt.

Cost Savings

– I can reduce the capital as well as operating costs of water and wastewater treatment systems by finding alternative cheaper systems and design optimization.