Ocean economy makes waves with founders and 'blue angels'Photo by yang weweBlue is the new green for a slew of startups and VC investors acr...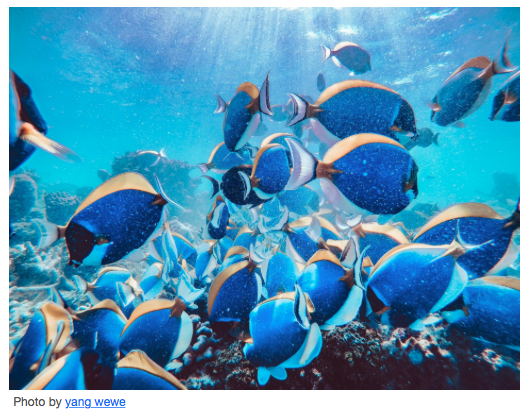 Ocean economy makes waves with founders and 'blue angels'
Photo by yang wewe
Blue is the new green for a slew of startups and VC investors across the globe.

The ocean economy—which includes everything from shipping and fishing to offshore wind energy and alt-seafood—is expected to grow to $3T trillion by 2030, buoyed by record venture funding and tech innovation.

In the U.S., accelerators are surfacing from Miami to New England; a group "blue angels" are working to make bluetech the next cleantech; S2G Ventures launched a $100M oceans fund; the Sustainable Ocean Alliance expanded to invest in later stage companies; and Investable Oceans introduced micro-financing for sea-faring investors.

Meanwhile, in Europe, Credit Suisse launched a $212M ocean health impact fund.

Ocean health

A school of startups is focused on keeping the ocean around:
Coral Vita, an alumnus of Sustainable Ocean Alliance's accelerator, raised a $2M seed fund to advance coral farming. The company operates the world's first commercial land-based coral farm in The Bahamas;
Miami-based The Addition Company, which got its start with crowdfunding, is developing a way to 3D print seawalls to combat rising sea levels; and
Swiss startup Tide Ocean Material is working with a global network of fishers to upcycle ocean-bound plastic.
Aquaculture

Aquaculture is the fastest-growing food-production sector. A brood of startups are working to make the industry more efficient and sustainable:
Santa Cruz, Calif.-based Scoot Science (they're hiring) develops forecasting tools for fisheries;
Canada-based ReelData automates fisheries with software that tracks things like feeding times and stress levels of fish;
Israel's ViAqua Therapeutics developed a pill that can boost a shrimp's immunity to disease;
Norway-based Manolin offers an automated disease alert system for salmon farmers; and
Vancouver-based Oceaneos is advancing "ocean seeding" to fatten up wild fish.
Alt-seafood

In part because of all that fishing, 70% of the world's fish populations are already fully used, overused, or in crisis. Enter alt-seafood, an industry that's projected to grow 28% annually over the next decade.

A fever of new companies are developing plant-based seafood alternatives, including Finless Foods, which offers plant-based tuna; San Francisco's New Wave Foods, which makes plant-based shrimp; and New York-based AKUA, which pioneered seaweed jerky.

This week global behemoth Nestle announced its own line of vegan shrimp—which could be taken as a shot across the bow for these fledgling startups.