The American West Is Likely Too Far Gone to Return to the Way It WasThe term "aridification" has far different implications than "drought." By C...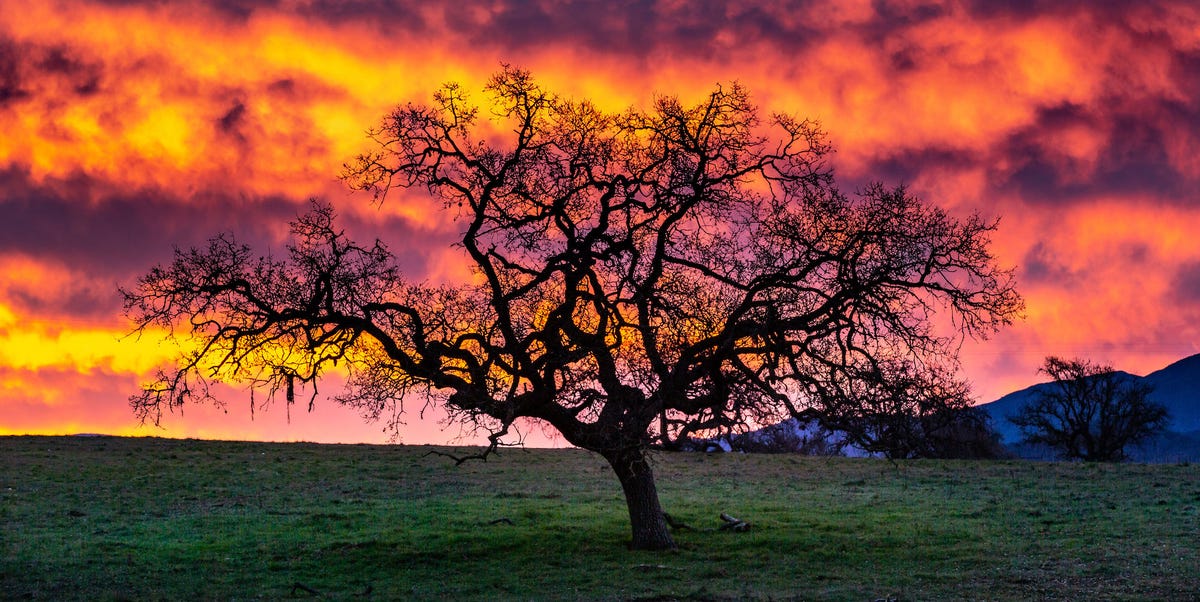 The American West Is Likely Too Far Gone to Return to the Way It Was
The term "aridification" has far different implications than "drought."

By Charles P. Pierce
Feb 15, 2022
santa ynez, ca january 29 a large oak tree is silhouetted against an unusually colorful sunrise on january 29, 2022, near santa ynez, california because of its close proximity to southern california and los angeles population centers, santa barbara county's wine country has become a popular weekend getaway destination for millions of tourists photo by george rosegetty imagesGEORGE ROSEGETTY IMAGES
In the year 822, Charles The Fat won a great victory over some Vikings at Asselt. In the year 822, Pope John VIII was poisoned and then clubbed to death. (He had many enemies.) And in the year 822, the western part of this continent was as drought-ridden as it is today. From the Los Angeles Times:

In their research, the scientists examined major droughts in southwestern North America back to the year 800 and determined that the region's desiccation so far this century has surpassed the severity of a megadrought in the late 1500s, making it the driest 22-year stretch on record. The authors of the study also concluded that dry conditions will likely continue through this year and, judging from the past, may persist for years.
The researchers found the current drought wouldn't be nearly as severe without global warming. They estimated that 42% of the drought's severity is attributable to higher temperatures caused by greenhouse gases accumulating in the atmosphere. "The results are really concerning, because it's showing that the drought conditions we are facing now are substantially worse because of climate change," said Park Williams, a climate scientist at UCLA and the study's lead author. "But that also there is quite a bit of room for drought conditions to get worse."
The report is based on a study of wood core samples from 1,600 trees in an area from Montana to Mexico. These were apparently some very old trees telling a frightening new story. And it has a scary new name.

Some scientists describe the trend in the West as "aridification" and say the region must prepare for the drying to continue as temperatures continue to climb. Williams said the West is prone to extreme variability from dry periods to wet periods, like a yo-yo going up and down, but these variations are now "superimposed on a serious drying trend" with climate change.
In very stark terms, the report emphasiszes—or, god knows, re-emphasizes—that we are too far gone to go back to The Way It Was.