New Research Shows Old Mines Hold the Power to Energize CommunitiesResearchers say it's time to write a new chapter in mining history — a st...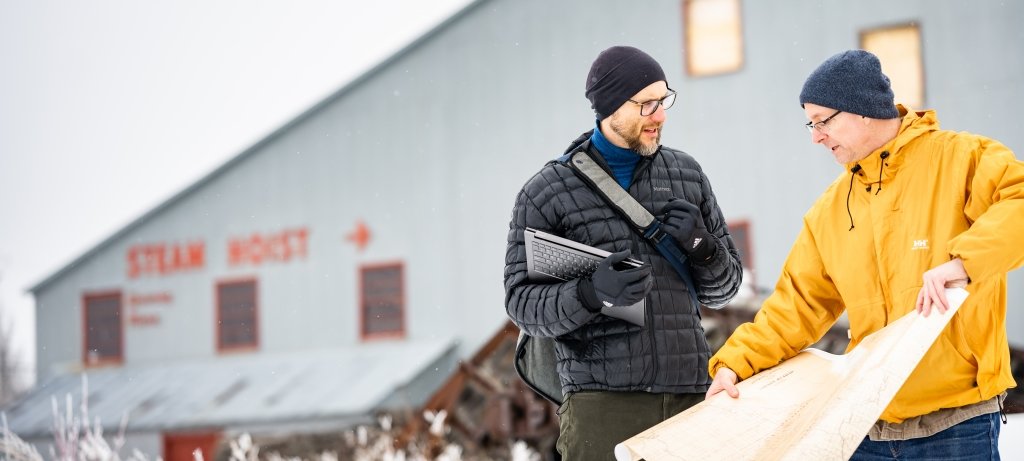 New Research Shows Old Mines Hold the Power to Energize Communities
Researchers say it's time to write a new chapter in mining history — a story that honors heritage, mitigates hazards and creates stable power grids that benefit host communities.

Pumped hydroelectric storage isn't new. Putting closed-loop systems in old mines is. A new comprehensive initiative finds the power in heritage, slaying two grand challenges with a single elegant solution.

Researchers in Michigan Technological University's Keweenaw Energy Transition Lab answer the urgent need for reliable energy grids with PUSH, or pumped underground storage hydro, a global-first closed-loop underground energy storage system that other countries are exploring to help solve the problems of abandoned mines and reliance on fossil energy.

This Q&A features two authors of the recently released technical report, "PUSHing for Storage, A Case for Repurposing Decommissioned Mines for Pumped Underground Storage Hydro," who share the scope and promise of transforming decommissioned metallic mines into reliable power storage and generation centers. Principal investigator Roman Sidortsov, an associate professor of energy policy in Michigan Tech's Department of Social Sciences and senior fellow for energy justice and transitions at the University of Sussex, and Timothy Scarlett, an associate professor of archaeology and anthropology with expertise in industrial heritage and archaeology, say the potential is profound, dovetailing with the nation's increased focus on infrastructure and the world's urgent quest for reliable and affordable energy.

Roman Sidortsov
Roman Sidortsov
rsidortsov@mtu.edu
906-487-1095

Areas of Expertise
Energy and Environmental Policy
Comparative and International Energy Law
U.S. Energy Law
U.S. Environmental Law
Russian Energy and Environmental Law
Energy Geopolitics
Researcher Profile

The Russian invasion of Ukraine launched in early 2022 brings the energy picture into even sharper focus, said Sidortsov — especially the world's dependence on fossil fuels delivered at the whims of undependable suppliers.