Saving Stormwater with a Veggie Raingarden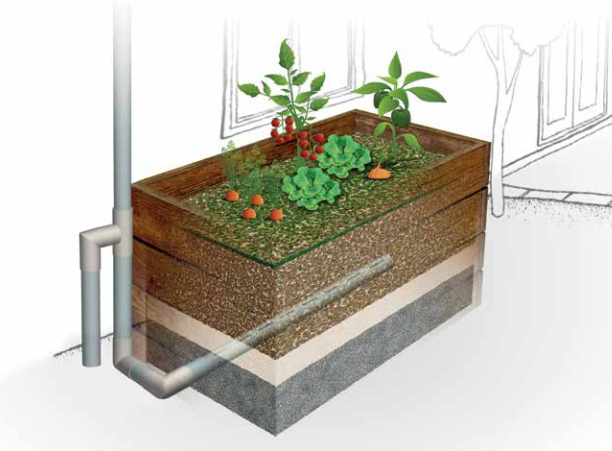 Using stormwater runoff to create a veggie raingarden at home can also help reduce the pollution threat to our local waterways and, ultimately, the ocean
By Jennifer Feinstein and Paul Hanley, University of Melbourne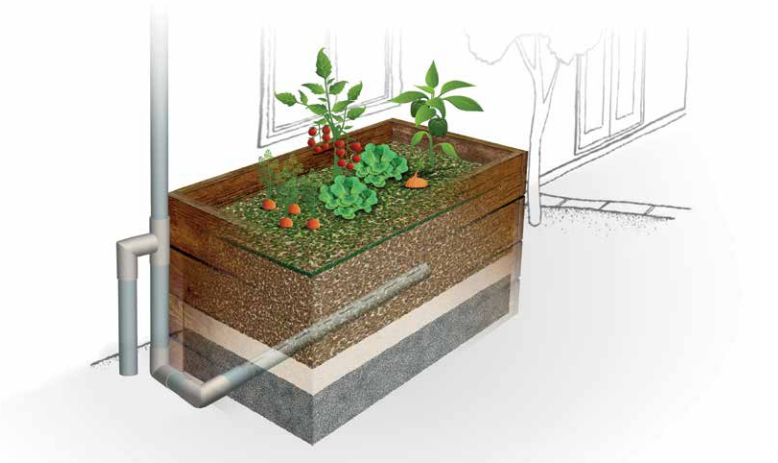 Photo from UoM's PDF
Growing your own veggies can help keep local waterways healthy and turn stormwater into a valuable resource.
University of Melbourne experts have recently tested the performance of vegetable raingardens, which filter stormwater and look like domestic veggie gardens. Their research is published in Ecological Engineering.
Raingardens, also known as biofiltration or bioretention beds, use plants and soils to capture, filter and clean stormwater before it enters waterways. They are commonly found near buildings, roads and other impermeable surfaces, but they rarely feature vegetables.
The researchers found that, not only do these gardens reduce stormwater runoff, they can also grow healthy veggies.
SMALL CHANGES CAN MAKE A BIG DIFFERENCE
Professor Tim Fletcher, an expert in stormwater and waterway health, who led the research, says household-level initiatives can have big benefits for the local environment.
"Focusing on individual household efforts, such as rainwater tanks, can be difficult, but is much easier than focusing on the streetscape. With raingardens you don't need big spaces for stormwater treatments like constructed wetlands, and they also provide benefits to the people that put them in place.
"Intercepting stormwater where it falls before it accumulates it the most efficient way to manage it."
Professor Fletcher is based at the University of Melbourne's Burnley Campus, which is located on the banks of the Yarra River - a waterway that receives much of Melbourne's stormwater. He teamed up with urban horticulture researcher Dr Claire Farrell, also based at Burnley, to create raingardens that produce food as well as retaining stormwater, to encourage more people to install them at home.
"If a raingarden doesn't work well for veggie garden production it can be as fantastic for stormwater as we like, but people aren't going to use it," he says.
If you are interested in building your own veggie raingarden , get started with a fact sheet from Melbourne Water here or in the attachment
Read full article: University of Melbourne
Access paper 'Can raingardens produce food and retain stormwater? Effects of substrates and stormwater application method on plant water use, stormwater retention and yield': Science Direct