Monster Fatberg Found Blocking the Sewer System in Devon: Here's What You Need To Know About It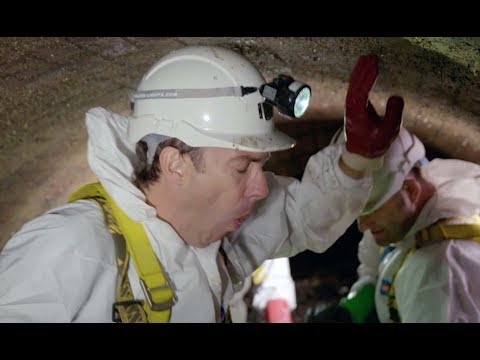 A giant fatberg which is 210ft (64m) long has been found blocking a sewer in Sidmouth, a seaside town in Devon. Fatberg removal can cost millions per year, which is why water professionals have urged the public not to "feed" them.
South West Water (SWW) said the fatberg was the biggest it had found and it would take about eight weeks to remove. At 210ft, it is longer than the height of the Leaning Tower of Pisa, longer than a Boeing 747SP (185ft), and more than twice as long as a tennis court, (78ft).
SWW said the chances of people's loos backing up, as a result, were "very unlikely" because the fatberg, found in a large sewer near the seafront, was far from homes. They also stated that the fatberg was discovered "in good time" with "no risk" to the quality of sea bathing waters.
Here, BBC provided questions on all sorts of questions regarding fatberg removal. Below is a BBC Earth Lab video documenting the fatberg discovery.
Read more about this "monstrous" fatberg on BBC