UK Water Firms Admit Using Divining Rods to Find Leaks and Pipes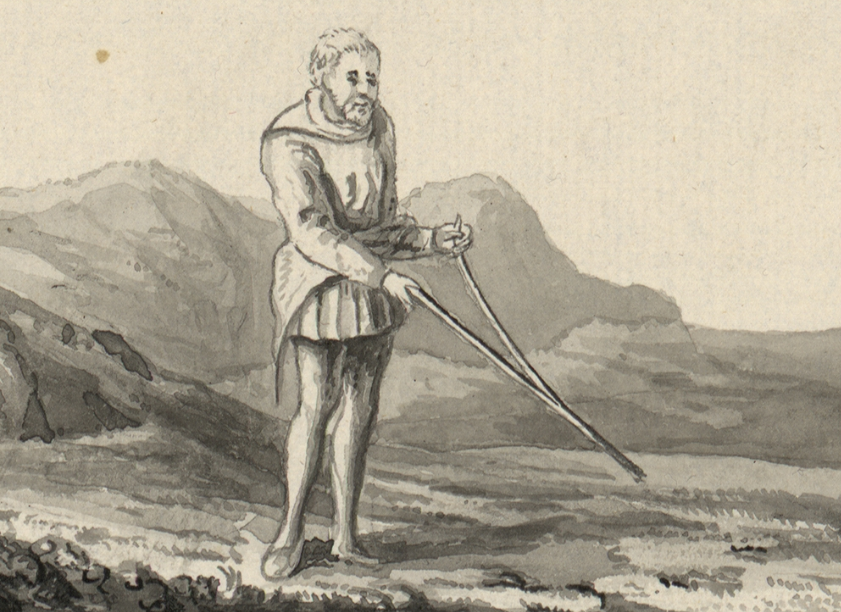 Calls for regulator to stop companies passing cost of using discredited medieval practice on to customers.
Ten of the 12 water companies in the UK have admitted they are still using the practice of water dowsing despite the lack of scientific evidence for its effectiveness.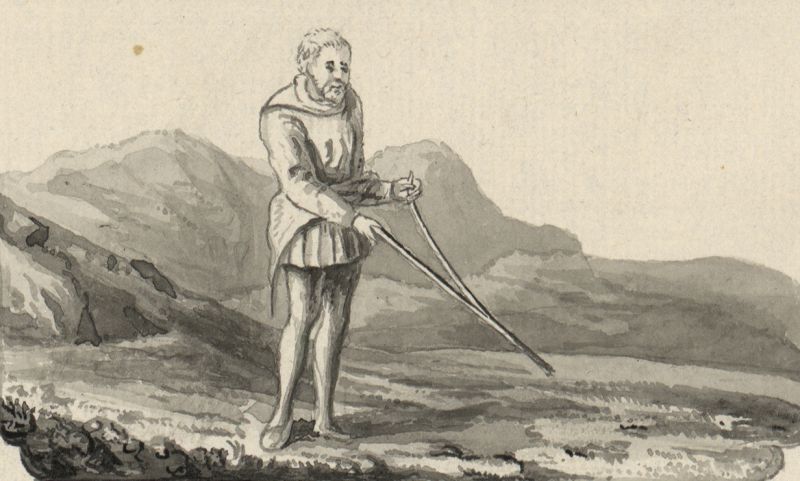 Water dowsing, Source: Wikimedia Commons
The disclosure has prompted calls for the regulator to stop companies passing the cost of a discredited medieval practice on to their customers. Ofwat said any firm failing to meet its commitments to customers faced a financial penalty.
Dowsers, or water witchers, claim that their divining rods cross over when the presence of water is detected below ground. It is regarded as a pseudoscience, after numerous studies showed it was no better than chance at finding water.
Some water companies, however, insisted the practice could be as effective as modern methods.
The discovery that firms were still using water diviners was made by the science blogger Sally Le Page, after her parents reported seeing an engineer from Severn Trent "walking around holding two bent tent pegs to locate a pipe" near their home in Stratford-upon-Avon.
Le Page asked Severn Trent why it was still using divining rods to find pipes when there was no evidence that it worked.
Replying on Twitter, the company said: "We've found that some of the older methods are just as effective than the new ones, but we do use drones as well, and now satellites."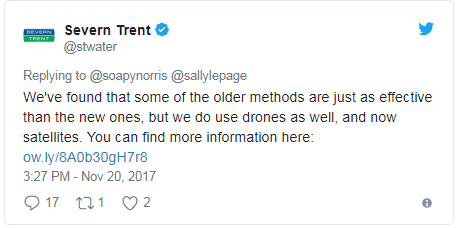 Le Page then asked the other 11 water companies whether they were using water dowsing.
Only one, Wessex Water, said it did not use divining rods, and one, Northern Ireland Water had yet to reply. The other nine confirmed the practice was still used in some form in their areas.
Christopher Hassall, a specialist in water management at the Leeds University school of biology, said: "This isn't a technique, it's witchcraft."
He told the Guardian: "We work with water companies to enhance the sustainability of drinking water supplies and it is frustrating that there are still some very peculiar practices that are going on in these companies."
He called for Ofwat to eradicate the practice.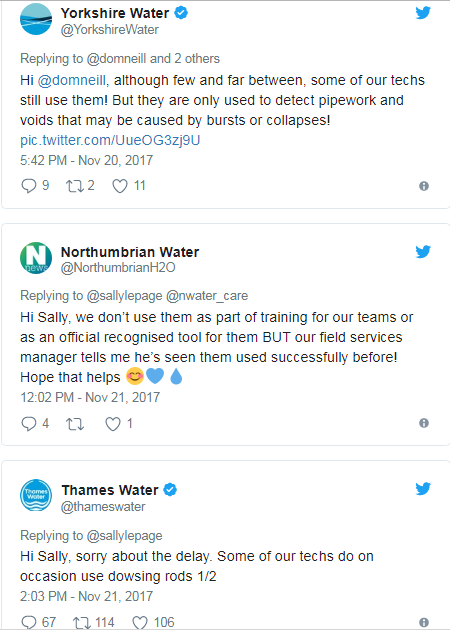 Printscreens via The Guardian
Read full article: The Guardian