115 The One With Marketing Expert Jeff Henderson - Scaling UP! H2O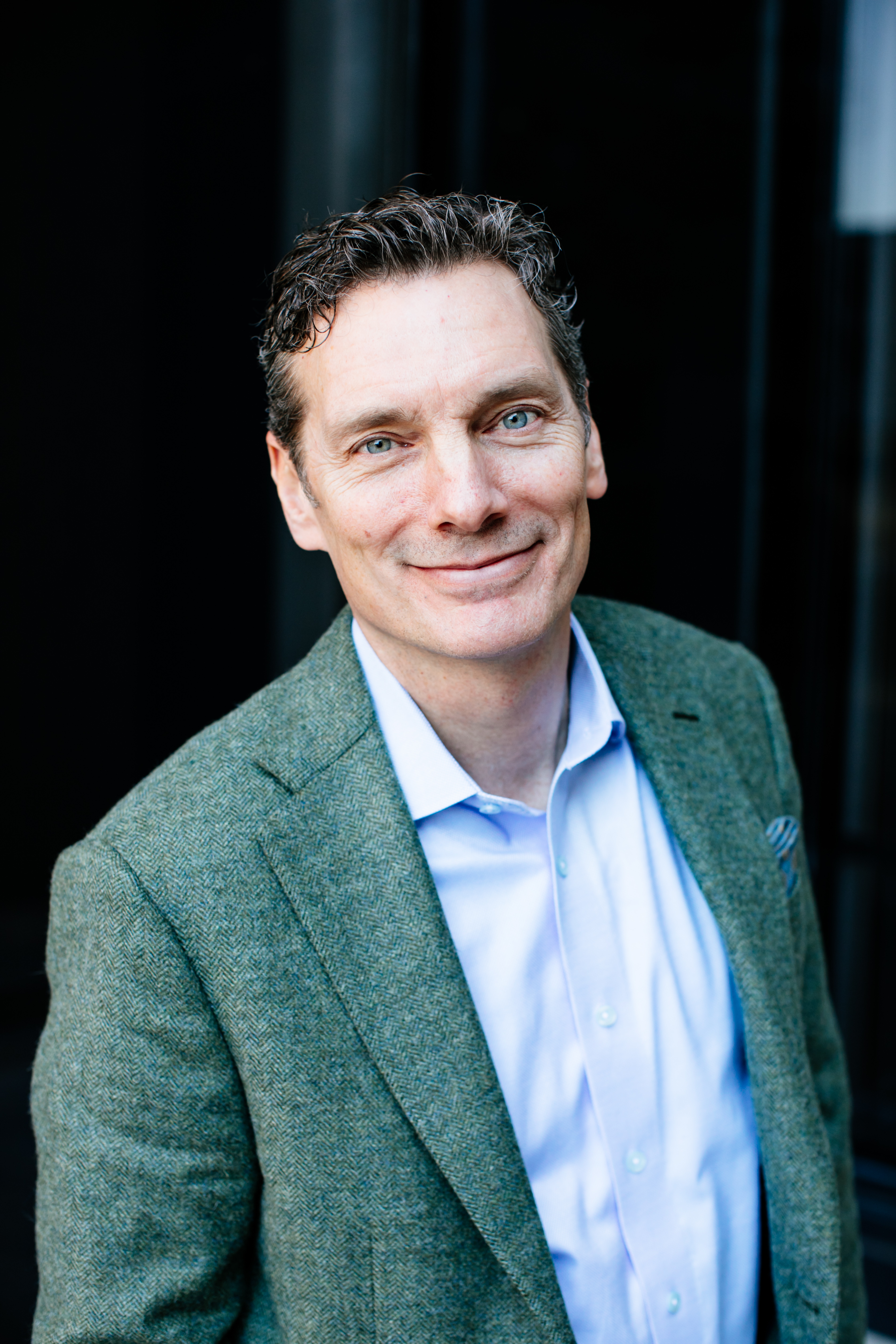 Working in our day to day can be consuming, so consuming we sometimes forget how to market ourselves. When we are not the ones communicating our story, we can't control the message. Or even worse, we forget why we are doing what we are doing. That's where today's guest is going to help us.
Today's guest is Jeff Henderson, one of the best marketing people around. Jeff has an impressive resume. It includes working for The Atlanta Braves, Chick-Fil-A, and North Point Ministries. I'm going to guess what you are thinking; one of these things does not look like the others. Jeff went from selling chicken sandwiches to be the lead pastor at a church. Jeff brilliantly intertwines how secrets of the non-profit world can help the for-profit world. Just imagine what if your team loved their job so much that they were willing to do it for free. That is what the non-profit world experiences every day. Wouldn't it be great to learn from that perspective?
Join me as I interview Jeff about his new book, Know What You're FOR. You are sure to get some great information that you can put to use, today. Jeff's book is available by going to scalinguph20.com/for
Please welcome, Jeff Henderson!
Key Points From This Episode:
Radical Polymers [0:0:11]
Rising Tide Mastermind [0:01:47]
Bookkeeping and Repricing [0:03:31]
Taxes and Social Media Platforms [0:06:00]
Plan the Holidays [0:09:30]
Abraham Lincoln [0:14:50]
Profit and Non-Profit [0:21:23]
Advice from Jeff Henderson [0:30:23]
Use of Social Media [0:38:31]
System in Taking Down Notes [0:48:31]
Great Big Change [0:52:59]
Jeff's Motivation [1:04:03]
Wildest Dream [1:07:22]
And A Lot More!
Tweetables:
"Great businesses combine purpose with your purchase. Don't just sell a product. People want to buy products that are doing good for the world." – @JeffHenderson @traceblackmore #Masterminds #MastermindGroup #RisingTide #CWT #IWC #AWT #radicalpolymers #scalingupnation #scalinguppodcast #scalinguph2o #scalingupandbeyond #traceblackmore #ForGwinnett #JeffHenderson #ForWaterTreaters #TheOneWithMarketingExpert #Marketing #theforbook #TheForCompany #PurposeandProfit #thankfulFOR
"Leaders are repeaters." – @JeffHenderson @traceblackmore #Masterminds #MastermindGroup #RisingTide #CWT #IWC #AWT #radicalpolymers #scalingupnation #scalinguppodcast #scalinguph2o #scalingupandbeyond #traceblackmore #ForGwinnett #JeffHenderson #ForWaterTreaters #TheOneWithMarketingExpert #Marketing #theforbook #TheForCompany #PurposeandProfit #thankfulFOR
"All great big change begins with you." – @JeffHenderson @traceblackmore #Masterminds #MastermindGroup #RisingTide #CWT #IWC #AWT #radicalpolymers #scalingupnation #scalinguppodcast #scalinguph2o #scalingupandbeyond #traceblackmore #ForGwinnett #JeffHenderson #ForWaterTreaters #TheOneWithMarketingExpert #Marketing #theforbook #TheForCompany #PurposeandProfit #thankfulFOR
"One of the best gifts you can give to your team is to be the healthiest and most inspired version of yourself." – @JeffHenderson @traceblackmore #Masterminds #MastermindGroup #RisingTide #CWT #IWC #AWT #radicalpolymers #scalingupnation #scalinguppodcast #scalinguph2o #scalingupandbeyond #traceblackmore #ForGwinnett #JeffHenderson #ForWaterTreaters #TheOneWithMarketingExpert #Marketing #theforbook #TheForCompany #PurposeandProfit #thankfulFOR
Links Mentioned On This Episode:
Books mentioned:
Think And Grow Rich – Napoleon Hill