30-Mile 'Electro Scan' Sewer Assessment Project Awarded in Florida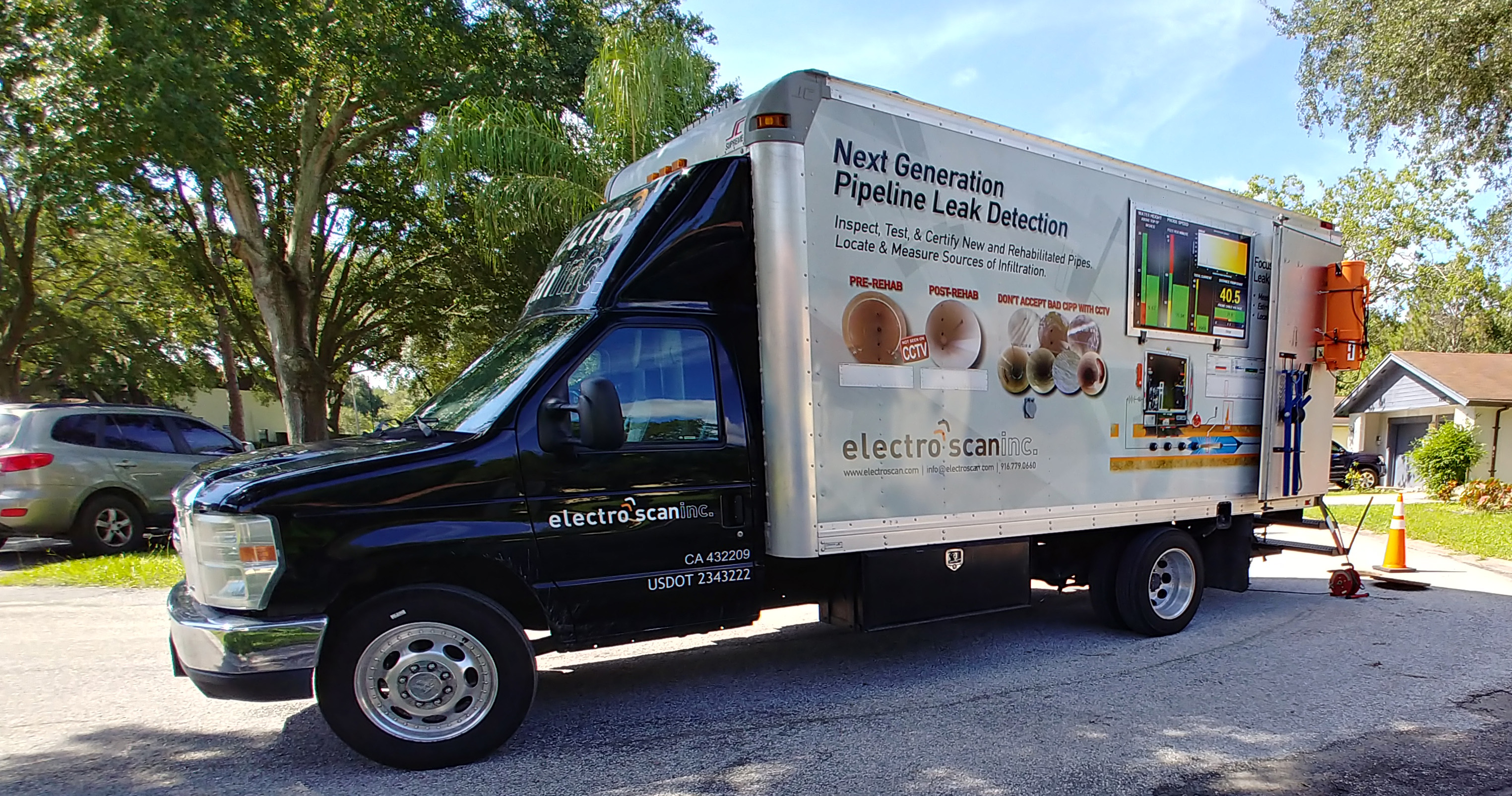 Hillsborough County Florida Public Utilities Department Awards 30-Mile 'Electro Scan' Sewer Assessment Project
Electro Scan's Field Services Team Provides Hillsborough County With Leak Detection Services Using Its Patented Machine-Intelligent Non-Destructive Technology to Assess Existing Sewer Mains and Rehabilitated Lines.
Electro Scan Inc. was chosen by the Hillsborough County, Public Utilities Department, Florida, to support its Inflow/Infiltration (I/I) study for the Dale Mabry Wastewater Collection Basin. The project will be conducted by Electro Scan's Field Services team using the company's patented Focused Electrode Leak Location (FELL) technology, in collaboration with the County's engineering consultant.
The assessment project includes the evaluation of 155,000 linear feet (LF) or nearly 30-miles of sewer mains, ranging from 6 to 18 inches in diameter, located in 14 separate sub-basins within the larger Dale Mabry collection network.
"Our goal is to reduce I&I and the first objective is finding out where it is happening," stated Richard Cummings, Director, Field Service Maintenance Division, Public Utilities Department, Hillsborough County, Florida.
"Electro Scan is scalable, repeatable and quantitative," stated Cummings. "We believe in the technology and hope to utilize Electro Scan in all future I&I studies, and if possible, procure Electro Scan for in-house work as well."
Hillsborough County is the fourth largest water & wastewater utility in the State of Florida, part of EPA Region 4, with nearly 175,000 retail customer connections serving a 286 square mile area.
The County's entire wastewater collection system includes over 1,400 miles of gravity sewers and 788 lift stations, which transports & treats over 42 million gallons per day at 8 advanced water reclamation facilities.
The Dale Mabry Wastewater Collection Basin itself consists of over 900,000 LF, representing 12% of the County's total gravity sewer mains.
The County and its engineering consultant reviewed available desktop records to select the 155,000 LF of sewer mains to be FELL inspected. Key data sources included flow monitoring results, pipe installation dates, pipe construction materials, and previous legacy inspection methods.
Hillsborough County specified the use of Electro Scan's patented machine-intelligent technology to assess a variety of previously installed and rehabilitated pipes, including Cement Mortar-Lined Ductile Iron Pipe, Fold & Form, Polyvinyl Chloride, Polyethylene, Reinforced Concrete Pipe, Vitrified Clay Pipe, and Cured-In-Place Pipe.
Smart cities and counties are changing how leaks are detected and quantified to help safeguard their citizens and protect their environment from sanitary sewer overflows, sewer backups, flooding, and drought conditions.
In addition to precisely locating each leak's location, within 0.4 inches or 1cm, Electro Scan's FELL technology also quantifies each leak's defect flow rate expressed in gallons per minute for use in rehabilitation prioritization and selection.
"Selecting FELL technology for this critical assessment project reflects the County's commitment to using advanced technologies to help develop strategic rehabilitation projects and provide stewardship of its available capital resources." stated Mike Condran, PE, Vice President, Southeast Region, Electro Scan, Inc.
Source: EINPresswire.com