A Chilean mining company lays claim to Minnesota's water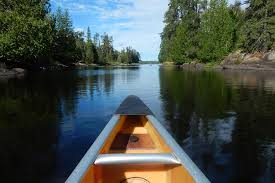 Beneath the dense and dusky hush of the Superior National Forest is a sprawling fortune of copper- and nickel-bearing ores weighing more than 4.4 billion tons.
Our smart phones and computers rely on these metals. They're used in our water and power infrastructure, as well as the wind turbines and solar cells ushering in the world's green revolution.
Although northeastern Minnesota's reserves are considered low-grade, with the desired minerals composing just .4 percent of their host rock, Chilean copper conglomerate Antofagasta believes they're profitable enough to mine.
Much of what the company has in store is closely guarded information. Antofagasta wants to secure federal land leases prior to publishing formal plans.
Nevertheless, in 2014 Canadian regulators forced the project's former owner to reveal technical details. Twin Metals has its sights set on deposits just outside the small town of Ely. A flyover shows a green expanse of untamed forest, perforated by Birch Lake, the White Iron Chain of Lakes, and the Kawishiwi River.
The proposed mine will be an underground operation. It'll need an ore-crushing facility, a waste storage pit upstream of Lake Superior, and a network of roads, rail, and pipelines to connect it all.
The Twin Metals project straddles the watersheds of Lake Superior and the Boundary Waters.Northeastern Minnesotans for Wilderness
Raw metals produced here will be sold to smelters in China, Russia, and other usual destinations. Minnesota won't profit from the trade of its minerals. But there will be jobs. Antofagasta claims the region will get nearly 2,000 direct and indirect positions over 30 years.
There will also be sacrifice.
The mine will be built in the Rainy River watershed, which drains into the Boundary Waters, a glacially sculpted waterscape of primitive wilderness given the United States' highest order of protection. Unlike traditional iron ore mining, copper is found in sulfur-bearing rocks. When snow and rain run off stockpiles and waste pits of pulverized copper ore, the byproduct is sulfuric acid, a pollutant with the ability to silence ecosystems.
Worldwide, not a single copper mine has perfected the practice, with nearby waters often requiring perpetual treatment for toxins. Hardrock metal mining is America's largest source of hazardous waste, according to the Environmental Protection Agency. Though the desert states of the American west have some experience, Minnesota has never attempted it.
Instead, the Arrowhead Region has built a $44.5 million economy around the Boundary Waters, employing more than 12,000 people in outdoor recreation. Thirty resorts, outfitters, and outdoor excursion schools are located in the immediate vicinity of the site. The gateway cities of Ely, Tofte, and Grand Marais have become highly dependent on the wilderness.
When asked to consider the fate of their natural resources, an overwhelming 70 percent of Minnesotans oppose Twin Metals, according to a 2018 survey conducted by Republican pollster Fabrizio Ward, who advised Donald Trump's presidential campaign. That includes 56 percent of the 8th congressional district, home of the Iron Range.
But Twin Metals doesn't need residents' approval.
Within the first month of Trump taking office, granting Antofagasta's land rights became a priority. Scientific and economic reviews were canceled. Public opinion and opposition from four Chippewa tribes were ignored.
Meanwhile, Minnesota's environmental standards were never intended to protect wilderness areas, lands set aside by Congress in 1964 to be places where "the earth and its community of life are untrammeled by man, where man himself is a visitor who does not remain." Former state regulators say federal acquiescence all but ensures that Twin Metals will be in business.
A sudden heist
The discovery of riches underpinning the thin soils of the Arrowhead predates the birth of Minnesota.
When surveyors stumbled upon a vein of copper on the North Shore in the mid-19th century, mining companies began lobbying the nascent United States to strike a deal with the resident Ojibwe. Faced with the alternative of a protracted fight and forcible ejection to the harsh Canadian plains, tribes relinquished vast territory in return for reservations and the right to hunt, fish, and gather within the boundaries of their ancestral land.
Nevertheless, the North Shore copper rush never arrived. The metals were of low quality, located deep in the earth. Technology didn't exist to make it worth the effort.
In 1966, the feds gave 20-year mining leases to a company called INCO, but market uncertainty precluded actual production. The leases changed hands. They expired and were renewed twice for 10-year terms. Companies explored, drilled, and ran tests. Still, mining didn't commence.
It wasn't until Antofagasta purchased the project in 2014 that someone finally advanced a serious plan.
Core samples taken from the Twin Metals site show trace amounts of copper and nickel disseminated throughout the host rock.
But times had changed. Native rights in ceded lands, which the United States mostly disregarded until the 1970s, were now to be acknowledged. The 1966 leases also predated many of America's environmental laws, including the landmark National Environmental Policy Act (NEPA), which requires federal agencies to take a hard look at any decision that could significantly impact the natural world.
READ FULL ARTICLE ABOUT THE WATER AND MINING RIGHTS IN MINNESOTA